How Is Your Company's R&D Capability?
Share
Issue Time

Jan 14,2023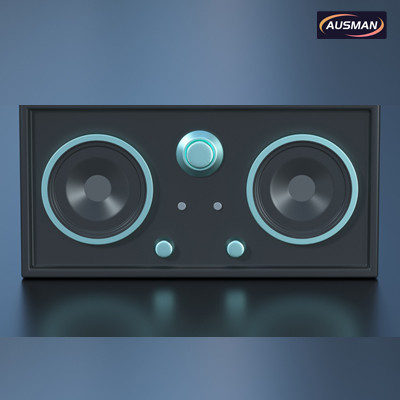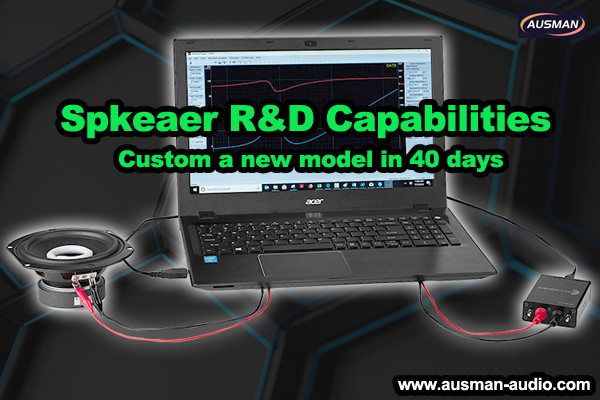 Our R&D team has more than 20 people, mainly working on optimizing the performance of existing products, customizing products for customers and researching the latest technologies.
From the establishment of the company to the end of 2022, the company has developed more than 500 sets of product styles and molds, and the total number of new products developed or developed for customers every year exceeds 20, most of which can be mass-produced.
We believe strong R&D capabilities are critical for organizations that want to remain competitive in today's rapidly changing business environment.
It enables them to innovate and develop new products and services to meet the changing needs of customers and markets.
This principle applies to any industry.
About the Article for R&D of AUSMAN:
1. Acoustic Design Research

2. Circuit Design Research Case of the Amplifier

3. Material Experiments of Speaker Enclosures

4. Speaker System Integration

5. User Experience Design
The work of our R&D team mainly focuses on the following :

1. Acoustic Design Research
The design of the speaker needs to consider the acoustic effect, including frequency response, distortion, sound pressure level and other indicators. Therefore, acoustic design is an important item in speaker development.
This is the basis for all research and development work on speaker audio.
2. Circuit Design Research Case of the Amplifier
The circuit design inside the speaker is the key, which determines the performance of the speaker such as power, signal-to-noise ratio, and dynamic range. Circuit design needs to take into account various audio signal processing techniques, such as filtering, equalization, limiting, etc.
This involves the collocation of the scheme, and the quality of the circuit design is directly related to the overall performance of the speaker.
3. Material Experiments of Speaker Enclosures
The selection of speaker shell and internal materials directly affects the appearance, texture, weight and sound characteristics of the speaker. Therefore, the selection of materials is also an important item in the research and development of speakers.
The research of materials is mainly to develop different categories of products:
Such as wooden boxes, mainly solid wood and MDF.
Plastic boxes, mainly PP and ABS. F
or example, the
Portable Speaker System AS-219
is made from ABS. I
ts appearance, durability, sound, and matching function is better than most PP material speakers.
The speakers made of each material are different in the appearance, sound quality, price, and consumption acceptance.
These differences will change according to different regions of the world and different consumer groups.
In short, the main purpose of R & D is to provide different types of speaker products to meet user needs in various regions.
4. Speaker System Integration
A loudspeaker is a complex system that requires the integration of multiple components, including speaker drivers, power supplies, control circuits, audio inputs, and more. System integration requires various tests and validations to ensure that the various parts work together.
The speaker system integration is a very complicated job. Engineers need to repeatedly debug, adjust parameters, and replace parts.
If which battery is used, lithium batteries are or lead -acid batteries, and design boost solutions.
Each adjustment needs to be confirmed repeatedly with our customers.
Behind a speaker finished product contains countless loss of schemes.
Because the cycle of speaker system integration is relatively long or even months, it is generally carried out at the same time in multiple items, so that more people are needed, but it can effectively shorten the research and development cycle.

5. User Experience Design
In the development of speakers, the user experience needs to be considered, including usability, operation mode, appearance design, etc. These are critical and can affect users' satisfaction with speakers and willingness to purchase.
Our engineers will communicate directly with customers to understand the product performance or listening habits required by customers, so as to customize products that customers need and like.
Ausman pays attention to every detail of the product, and the user experience is the most important, because this is the work direction and basis of our engineers.
Because all of our R & D work is the ultimate goal to provide customers with a speaker that satisfies them.
The research and development of
AUSMAN speakers
involves many aspects such as acoustics, circuits, materials, system integration and user experience, so as to ensure that our products are innovative and competitive.
What Is The R&D Capability of A Company?
Research and development(R&D) capability refers to an organization's ability to conduct research and development activities effectively and efficiently.
It includes a range of activities such as identifying research opportunities, developing research proposals, conducting research projects, analyzing research results, and translating research findings into products, services, or other tangible outcomes.