The Custom Speaker Categories of AUSMAN
Share
Issue Time

Feb 10,2023
Summary
AUSMAN offers 4 categories of custom speakers from Party wireless speakers to Pro & PA speakers, from multimedia speakers to retro speakers, floor-standing DJ speaker and the related services.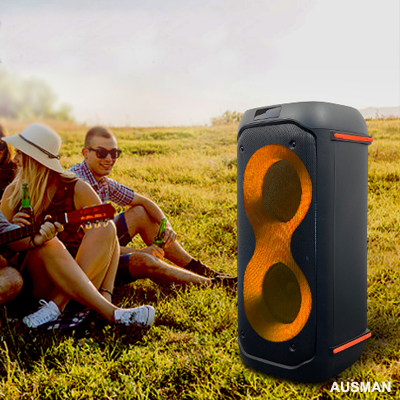 Who is AUSMAN and what custom speakers we provide?
As one of the market leading custom audio speakers manufacturers in China, AUSMAN has our own production and R&D base, which has an area of 25,000 square meters.
The production lines in the factory include, 2 speaker assembly lines, more than 40 injection molding machines, SMT machines, PCBA assembly and 5 complete speaker assembly lines.
On the basis of a specific and complete R&D and production capacity, we can provide a wide range of OEM & ODM services and custom solutions to our customers.
Those services include new product customization (from drawing design to mass production of finished products), product market research and marketing plan custom, product upgrade and solution providing.
So that, AUSMAN can offer 4 categories of custom speakers from portable wireless speakers to Pro & PA speakers, from multimedia speakers to retro speakers, floor-standing DJ speaker and other audio products.
The custom speaker boxes we developed combines modern aesthetics, latest market-driven features, robust materials and components to meet the diverse price needs of global customers and local market diversification.

The 4 categories of custom speakers from AUSMAN
In 2021,through our study of the speaker manufacturing market, and the actual production situation of our factory, AUSMAN Audio divided the products into four customized categories: Portable speakers, Pro & PA Speakers, Multimedia speakers, Retro speakers.
In this way, customers can quickly and accurately understand our products and business scope.
Also, because the product categories are reduced and the classification is more precise, we can provide better customized services to our customers.

The Production Line and Testing Rquipment in AUSMAN Factory
We are one of the Portable Speakers System Manufacturer & Audio Products Developer, our the product is perfect for concerts, indoor or outdoor events or street performance.
This portable speakers covers a wide variety of usage. Whether you are looking for a music amplifier for parties, speakers for small to medium street performance or speakers with wheels and dynamic LED light show for street performances, you will find the perfect custom speakers or solutions here.
As a Professional Portable Speakers System Manufacturer, we constantly design and develop new portable Speakers System related products to cover different market opportunities for our brand resellers and distributors, OEM and also ODM clients around the world.
These portable Speakers products are all built with the latest audio component and technology to cover and satisfy various user scenario and needs.
Such as Bluetooth and TWS, different kinds of LED light show or APPs and so on. These functions are optimized and adjusted according to the actual needs of users in the current market. Of course, more functions will be developed and applied to portable speaker products in the future.
Hot product recommendation of custom portable speakers:
* AS-0809, outdoor speaker system with subwoofer
* AS-2601, 6.5" wireless Bluetooth speaker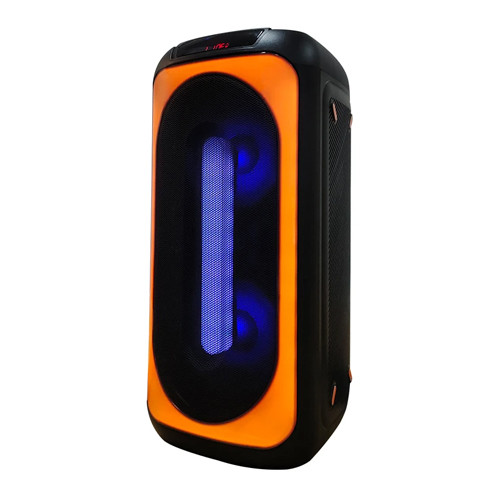 2, Custom Pro & PA speakers
AUSMAN's Pro & PA speakers
have a wide range of applications,this series of products is suitable for people with higher quality of sound or professional stage occasions, etc.
From playing music in everyday life, amplifiers in lecture rooms, to stage speakers and instrument speakers, you can find a model that fits your needs in this range of products.
As a professional professional & PA speaker manufacturer with 12 years of experience, we are always observing changes in the market and user needs, and upgrading our products with firmware or software to keep our product components and performance up-to-date with the market
The needs of users and the marketing strategies of brand owners are constantly changing, so in addition to providing existing products for our partners to choose from, we can also provide free upgrade solutions according to the procurement needs of our customers.
In this way, our products can adapt to the requirements of different regions and also meet the procurement requirements of distributors everywhere, and customers can save a lot of time and cost investment.
We believe this complementary cooperation is more conducive to long-term business cooperation across borders.
Excellent Pro & PA speakers recommendation
* AS-219, Pro Portable speaker system
* AS-PA01, Wireless PA System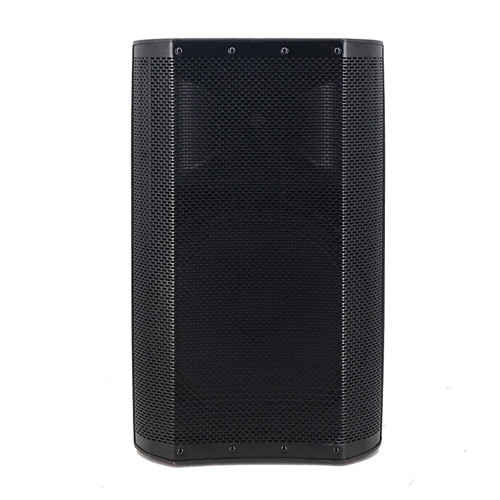 Sometime we also call it home audio systems or computer speakers or Sound Surround Systems.
AUSMAN's multimedia speakers provide you with a variety of options, from 2.1 to 5.1 surround sound systems, you can quickly build surround sound systems.
Our multimedia audio products features the wireless Bluetooth technology, which will make the products more convenient to use.
As a professional multimedia manufacturer, AUSMAN R&D team has always been committed to product quality and user experience.
All multimedia speaker enclosures are made of strong and durable materials or high quality MDF, and the enclosures are designed with seamless assembly groups, beautiful and delicate to touch, and the installation and deployment of each speaker unit is quick and easy.
If the existing models do not meet the sales needs of your location and you need to develop a new and innovative multimedia audio, AUSMAN's ODM service can meet your needs because our team has always been providing custom solutions to different customers worldwide.
Personalized custom multimedia speakers recommended:
* AS-350, 5.1-channel sound home theater system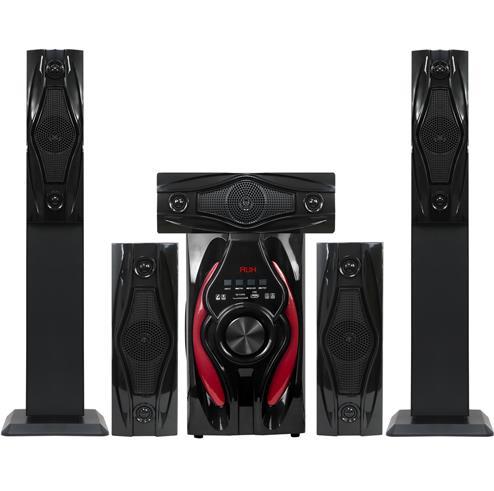 Retro speaker (some people call it Vintage speakers) are actually a series of speakers that combine modern aesthetics with nostalgic style.
This series of products is not with outstanding performance (such as dynamic LED light show) or epoch-making significance, we prefer this is a kind of great complexity to simplicity, a tribute to the performance of the industry's predecessors, or the nostalgia and yearning for the simple and pure life of the past.
Simple square speaker cabinet and knob push switch, and wrapped around the speaker's leather surface or fabric, these seemingly specific period elements, placed in a highly modern home, but can become so this harmony.
In this series, AUSMAN does not pursue too much models, because we think vintage speakers are a class of products with soul.
If we put AUSMAN's vintage speakers AS-GH907 among several Portable speakers, we can easily focus our attention on it because it is too special, regardless of the color, shape control panel.
So that, we have the strictest requirements for vintage speakers.
We need to develop speakers that enable users to interact, those can make us associate the speakers that didn't enter the era of modernization, intelligent.
Creativity, Power & Elegance, this is the slogan of AUSMAN, it is the characteristics of our retro speakers series.
Simple and dated speakers, playing "California Dreaming", the sound is clear, calm and powerful, so you can't help but think back to your own small-time life.
Product Recommendation:
AS-GH907, karaoke wooden retro Bluetooth speaker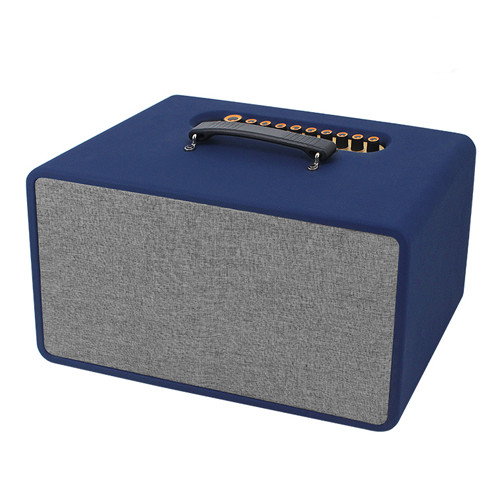 Learn More About AUSMAN's Custom Speakers
AUSMAN insists on product design with the global market. We can provide a variety of speakers: Portable speakers, Pro speakers, Audio speakers, Outdoor speakers, Speaker systems, Active vs passive speakers, Wireless speakers, Bluetooth speakers.
We can provide you with product booking uniforms or solutions only in the market only in the market.