How To Choose A Right Speaker Manufacturer China?
Share
Issue Time

Feb 28,2023
Summary
We have summarized 6 suggestions on how to quickly choose speaker manufacturers from China, you can make a rapid decision in international procurement projects to save money and manpower investment.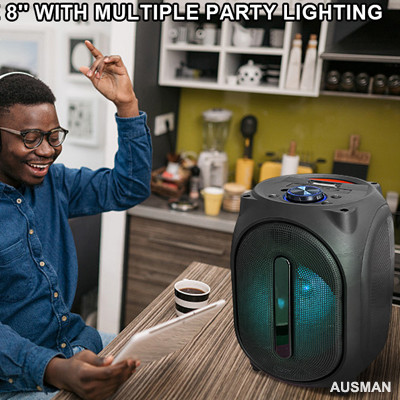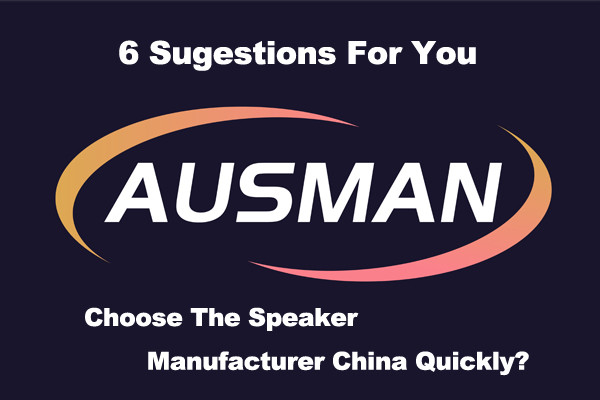 International Procurement

Market globalization is an inevitable trend of current trade, and international procurement has become more frequent.

When it comes to find the best speaker manufacturers for your company from China, there are several factors to consider.
AUSMAN has been in the field of speaker and audio manufacturing and exporting for more than 10 years, we have contacted many foreign buyers, and we also understand several major issues that need to be considered in the process of cooperating with Chinese suppliers.
Here are some of some suggestions to for you: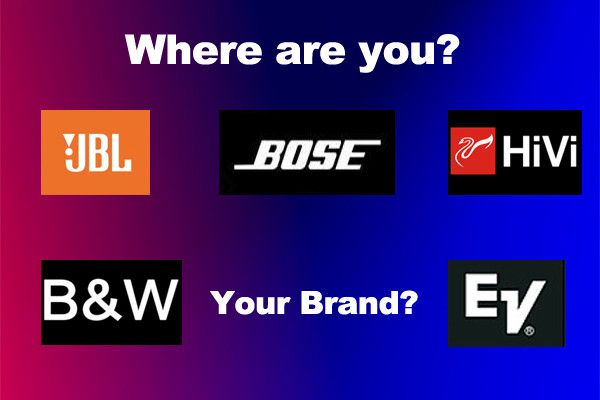 Some International Renowned Audio Brands

1. Clarify Your Product and Brand Position

There are many types of speaker products. People divide speakers into many types according to different classifications, such as the currently popular Bluetooth speakers, portable speakers and traditional professional speakers or stage speakers.
Before looking for a supplier, we need to know which category our products belong to, and then find the corresponding manufacturer.
And through the Internet, customs data and other platforms, screen out a list of about 10 candidate suppliers for in-depth analysis.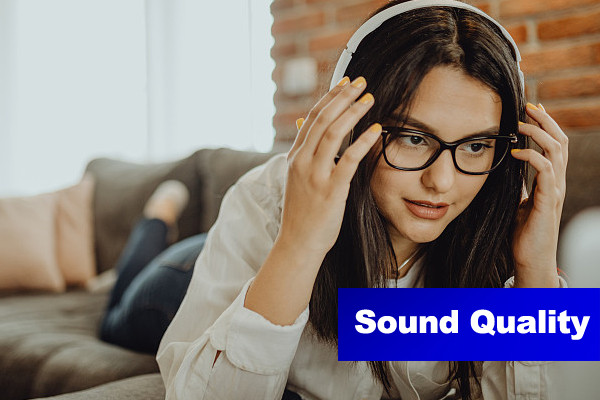 Sound Quality Is An Important Factor For Audio

2. Sound Quality Of Speakers
After clearly determining our company's product positioning, the next step is to consider the sound quality of the speakers from the candidate suppliers.
It's one of the most important factors to consider when choosing a speaker is sound quality.
The sound quality of the sound we purchased has the most close relationship with the subsequent sales. We must carefully analyze the sound of speaker.

Look for manufacturers that prioritize audio quality and have a reputation for producing speakers that deliver clear, rich, and immersive sound.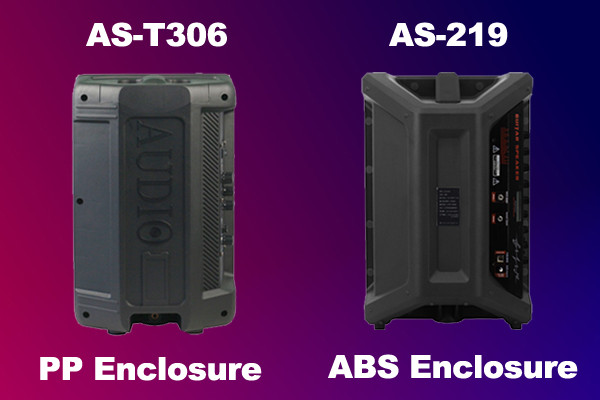 The Enclosure Material of The Plastic Speaker

3. Durability and build quality

Speakers are often used in outdoor or on-the-go settings, so it's important to choose a manufacturer that builds products that can withstand wear and tear.
Consider manufacturers that use high-quality materials and have a reputation for producing durable, long-lasting products.
Whether the speaker is resistant to the manufacturer is related to the selection of materials and materials, and the purchaser needs to have a certain understanding of industrial materials.
For example, the choice of shell materials, the PP hardness is low, the price is appropriate, and it is mostly used in low-cost products, such as
AS-T308
.
ABS plastic hardness is high, and the resonance of the speaker is effectively reduced. The quality of the speakers is much better than the PP speaker. The product positioning and price are also a bit higher.
For example, our private model multifunctional
Pro speakers AS-219
. This product has a total cost of developing and development of this product about 100,000 US dollars. Its shell is made of ABS plastic.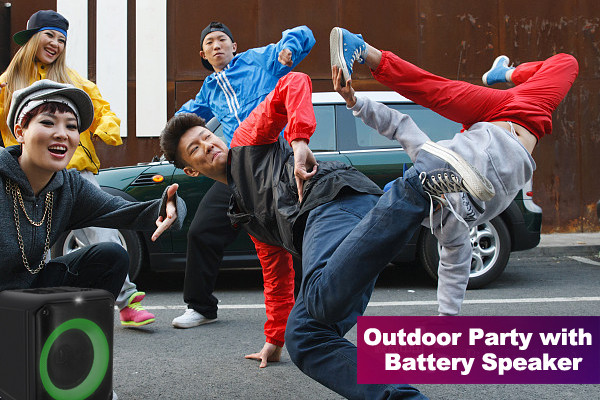 4. Built-in Battery or Not

Another important factor to consider is battery life,this is for portable battery speakers.
With the increase of people's outdoor activities or workers, the demand for battery speakers has also increased year by year.

Look for manufacturers that offer speakers with long battery life, as well as quick and easy charging options.
Of course, this needs to consider the comprehensive cost of the product and the local retail price.
We need to carefully consider and choose the most favorable price, which includes ex-factory price, transportation cost, customs declaration cost, storage cost and marketing cost after arriving in your country.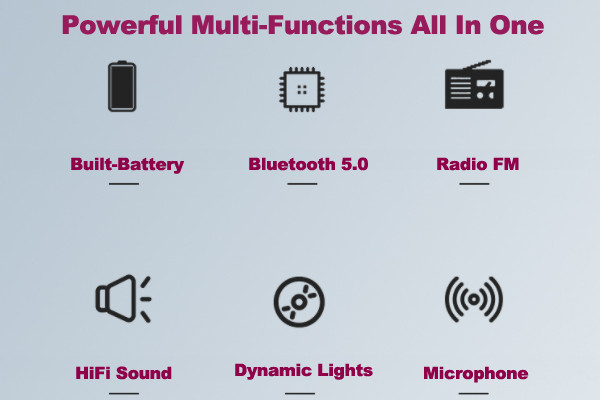 Powerful Multi-Functions All In One Speaker
5. Features and functionality

The diversification of product selling points is the most effective means to attract customers.
According to our experience, the characteristics of users in each region are different.
For example, the Iranian market likes large DJ speakers(sometimes we call it standing-floor speaker), most of our standing-floor speakers are solde to the Mid-East.
The Vietnamese market is polarized, mainly reflected in prices and speakers. Some customers like our inexpensive outdoor bluetooth speakers, such as AS-T308.
But the speakers now nomarlly come with a wide range of features and functions, such as voice control, water resistance, and the ability to pair multiple speakers for a surround sound experience.
Consider what features are important to you and look for manufacturers that offer those features.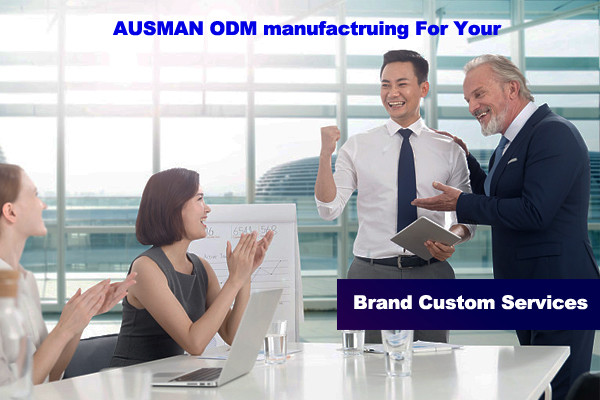 AUSMAN, the Most High-quick ODM Manufactruing For Your

6. Brand Reputation and International Sales Experience

Finally, consider the reputation of the manufacturer. Look for companies with a history of producing quality products and providing excellent customer service and support.
The industry reputation of an enterprise can objectively reflect the supplier's business market and production experience, which is directly related to whether the product positioning matches your brand.
We'd better choose a well-known speaker ODM factory in the international or your local market.
After all, international procurement is a complex business industry, including too many processes. If you find a reliable and stable supplier, you may win at the starting line.
By considering these factors, you can make an informed decision when choosing a speaker manufacturer.
At the same time, we have stable logistics partners who can provide multiple payment methods, EWX, FOB, CIF, OA, etc. Cooperating with us, you can experience the fast door-to-door service like express delivery.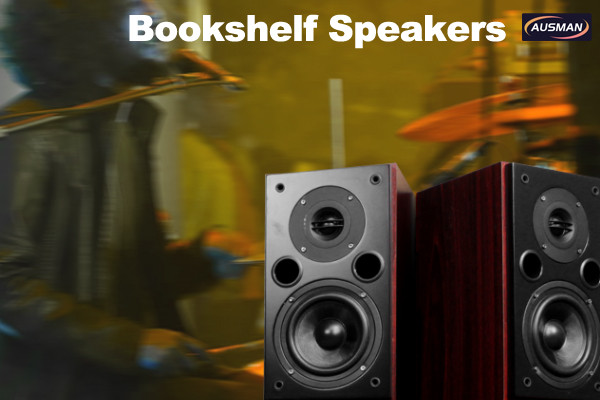 What are the types of speakers?
At the beginning of the article, we mentioned the topic of the classification of speakers.
There are many ways to classify speakers and here are some
common classifications:
1. According to the speaker material: wooden speakers and plastic speakers, as well as metal shell speakers, but there are not many data.
2. According to the use of speaker: main voice speaker, monitor speakers and return speakers.
3. According to the occasion: home speakers and professional speakers.
4. According to the frequency: full -frequency speakers, low frequency speakers and ultra -low speakers.
5. According to the box structure structure: bookshelf speakers and standing-floor speakers.
Of course, there are also Bluetooth speakers, instrument speakers, and relatively new magnetic streaming speakers.
Because market demand is diversified, it is difficult for us to make clear which product is exclusive to a certain product.