Ultimate Analysis Guide of Pro Speaker AS-219
Share
Issue Time

Mar 17,2023
Summary
The article enables our Pro Speaker AS-219 to let customers or readers understand it quickly.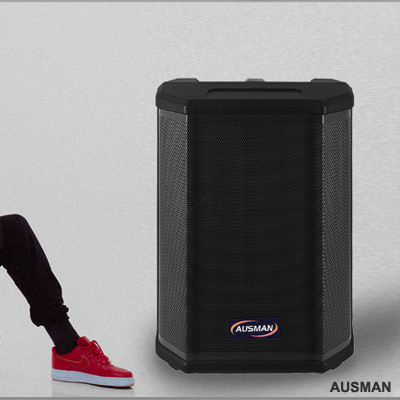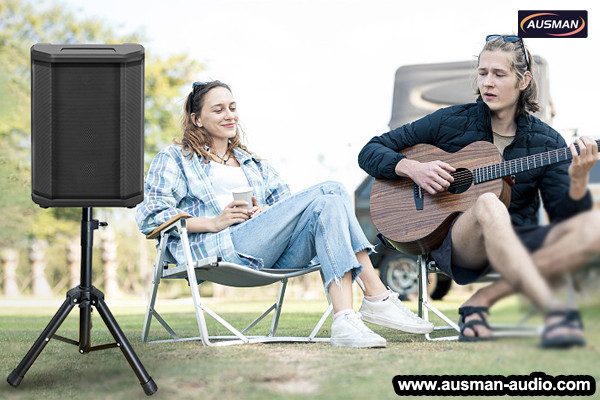 Article Navigation:

* Brief Description of Features

1. Appearance design
2. Materials
3. Hardware parameters
4. Feature set
5. Target customer groups
* Three Placement Methods of AS-219

1. Stand upright
2. Place horizontally
3. 45 degree tilt
* The Sound Quality Difference With Wooden Speakers

2. Larger frequency response range
3. Sensitivity
4. High power and anti-shake performance
* A full Range of Scene Applications

1. Performance or live broadcast venue
2. Party and outdoor activities
3. Music Production and Recording
4. Home entertainment system
AS-219
is a
PA speaker system
built by the
AUSMAN team
in 2021. From the drawing to the finished product, our team independently completes it.
As a PA speaker that can be used for musical instruments such as Guitar or Base Amplifier and live broadcasting.
This small guitar Amplifier has a stylish appearance, a size of 57*28*39.8mm, and 6.95Kg.
So It is a portable PA system with lightweight and easy to carry for outdoor events or other activities.
Here, we make a Ultimate Analysis Guide of this portable wireless PA speaker, including appearance, material and market price etc, you can quickly know that it has a strong market potential and the value of bulk purchase.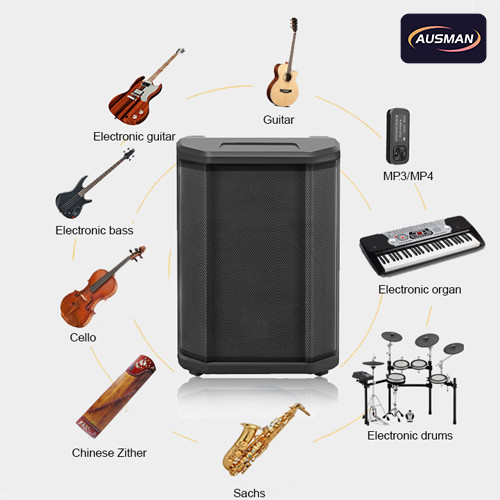 * Brief description of features
1. Appearance Design: AS-219 is integrally injection-molded with black or green ABS plastic.
Its appearance is simple and elegant, with smooth lines and fashionable aesthetics.
The overall shape presents a smooth curve design, with a convenient carrying handle, allowing users to easily carry it, suitable for outdoor use, performances and other occasions.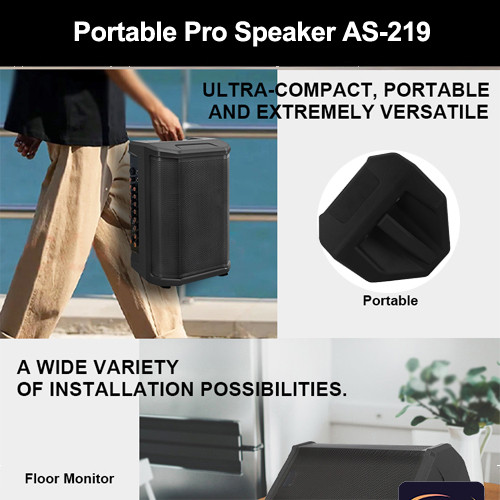 2. Material: AS-219 is made of high-quality materials-ABS plastic and metal mesh, which has excellent performances such as shockproof, durable, wear-resistant, and corrosion-resistant.
The density of the cabinet is close to that of MDF wood, which can effectively reduce resonance. At the same time, the balance between sound quality and appearance is chosen to ensure the service life and sound effect of the speaker.
Because of this, the mold production cost of AS-219 is very high compared with ordinary PP plastic speakers.
The mold cost of ordinary PP plastic shell can be controlled within 10,000 US dollars, while the mold cost of AS-219 exceeds 10 thousand US dollars.
This also allows this PA speaker to integrate more functions and has a wider range of applications, such as live recording and broadcasting.
Of course, you can use it as a musical instrument amplifier for your street shows.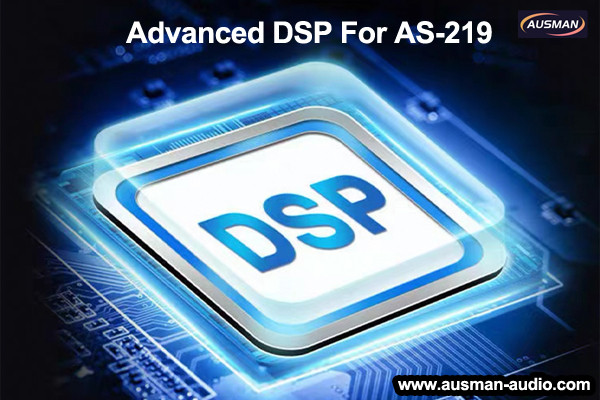 3.Hardware Parameters: AUSMAN attaches great importance to the hardware configuration of AS-219, including a 3-inch high-frequency unit and an 8-inch woofer, which can provide excellent sound quality performance, and the maximum volume can reach 103 decibels.
This is the best sound solution we have obtained after repeated testing. With the best volume-to-sound pressure level ratio, the compact AS-219 can burst out with shocking volume.
In addition, the speaker is also equipped with a wireless Bluetooth search module, and also has functions such as Bluetooth wireless connection, 3.5mm or 6.5mm audio input, XLR/1/4 inputs for microphone and instruments, multi-channel mixing and subwoofer enhancement, which can meet the needs of different users.
You connect it with your BT devices to play the streaming music,
4. Functional Collection: AS-219 has many functions, such as multi-channel mixing, tuning function, equalizer, subwoofer enhancement, etc., which can be flexibly configured according to different usage occasions.
In addition, it also has safety protection functions such as directional sound quality control, overheat protection, automatic shutdown, etc., to ensure the safety of users.
5. Target Customer Group: The target customer group of AS-219 is mainly music lovers, performers, DJs, etc. who need high-quality sound.
You can use it to pass the time while on vacation, create songs and use it as an amplifier in the studio.
Because it is light and easy to carry, it is also suitable for outdoor activities, indoor parties, KTV and other occasions.
To sum up, the AS-219 speaker has excellent features in terms of appearance design, materials, hardware parameters, functions, and target customer groups. It is a speaker product worth recommending.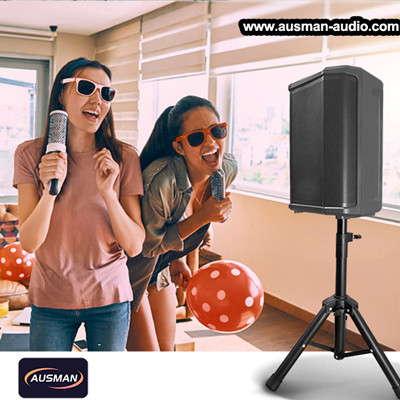 * Three Placement Methods of AS-219
1. Place it upright or on a tripod(speaker stands) , so that it can be used as the main speaker. This method is suitable for music performances or powered stage monitors, live performances, DJs and other applications, and can better convey the sound to the audience.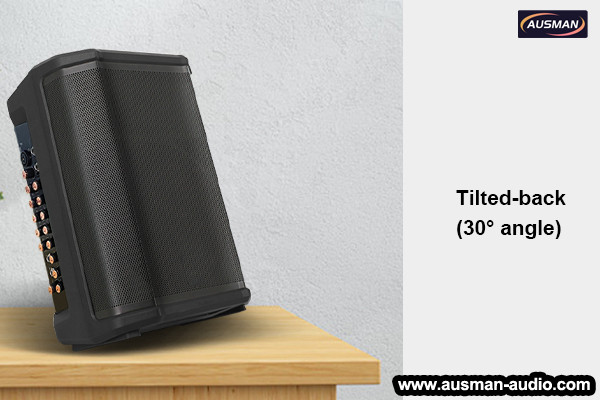 2. Place it horizontally, on the ground or on the stage. At this point, it diffuses the sound and is suitable for use in outdoor venues or larger indoor spaces.
When it is facing the performer, it is the monitor speaker.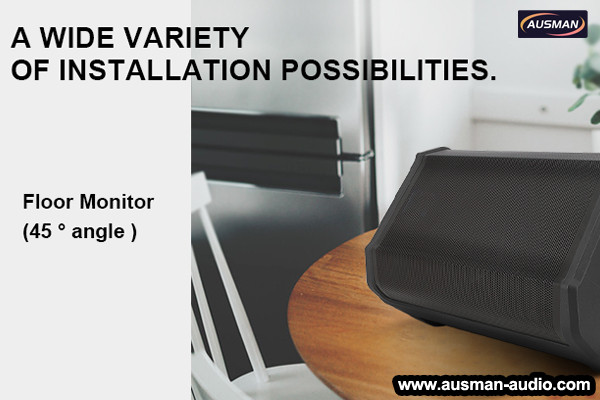 3. 45-degree inclination, This method is suitable for medium and large venues, so that the sound can be spread to a longer distance.
In short, the placement method of AS-219 depends on the application occasion and usage requirements, and users can choose the most suitable method according to actual needs.
No matter which method is used, as long as the speaker is placed stably, it can provide unique sound coverage and automatic equalization for each application to ensure safe use and sound quality.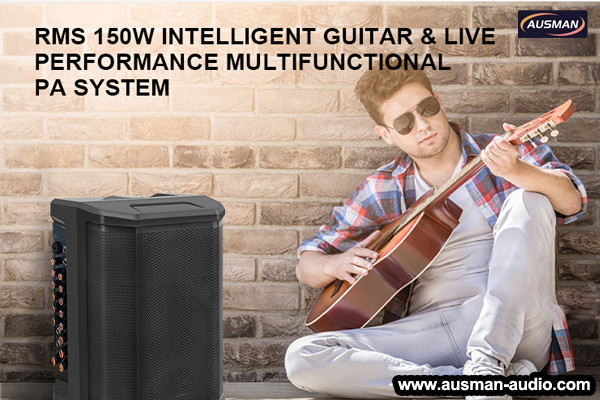 * The Sound Quality Difference With Wooden Speakers

1. Tone Characteristics:
AS-219 adopts patented advanced audio technology, which can produce very clear, natural and balanced sound, especially in high frequency and intermediate frequency.
In contrast, traditional wooden speakers are usually more powerful in the low and mid frequencies.

2. Larger Frequency Response Range: AS-219 has a wide frequency response range and can provide balanced sound in the range of 20Hz-20kHz, while wooden speakers usually only provide sound in the range of 40Hz-20kHz.

3. Sensitivity:
The sensitivity of AS-219 is relatively high, and it can produce more volume under the rated power of 150W, while wooden speakers need higher power to produce the same volume.
You enjoy have a shocked and wonderful experience with this powered PA speakers.

4. High Power and Anti-shake Performance: AS-219 can handle higher power and greater sound pressure level, with better anti-shake performance, less prone to resonance or deformation.
Wooden speakers require a more rigorous manufacturing process to ensure anti-shake performance.
In short, there are certain differences in sound quality between AS-219 and traditional wooden speakers, but as a modern portable PA system, AS-219 has better high-frequency and mid-frequency performance, suitable for live performances, music production, recording etc.
Wooden speakers pay more attention to low-frequency and mid-low frequency performance, and the weight of wooden boxes with the same volume is heavier, which is suitable for home audio, audio-visual entertainment and other occasions.
But there are differences in certain details. For example, it is much heavier than AS-219, and as a musical instrument speaker, the AS-216 performance will be better.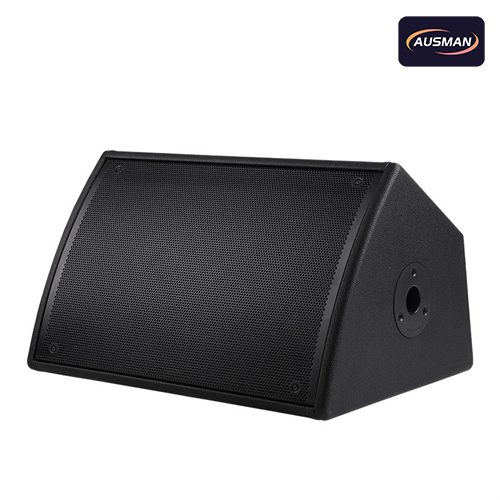 1. Performance Venues: Professional speakers AS-219 is suitable for various performance venues, such as bars, nightclubs, cafes, restaurants, theaters, etc.
It can provide high-quality audio performance for singers, musicians, DJs and speakers, so that audiences and listeners Get a better listening experience with it.
2. Party and outdoor activities: AS-219 is also suitable for various parties and outdoor activities, such as open-air concerts, weddings, birthday parties, outdoor games, etc.
Its portability and high-quality audio performance can add more fun to these activities and memory.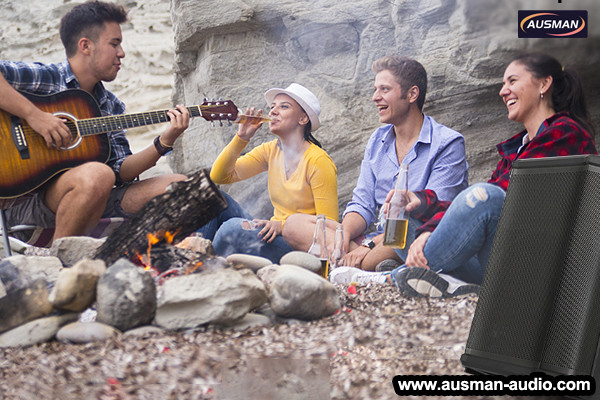 3. Music Production and Recording: AS-219 is not only suitable for live performance, but also can be used in music production and recording.
It can be used as a monitor speaker to provide accurate and balanced sound performance, allowing music producers to hear the most authentic sound.
4. Home entertainment system: AS-219 can also be used as a part of home entertainment system, such as home theater, games and music playback.
By connecting AS-219 with devices such as TV, computer or mobile phone, users can enjoy a better audio-visual experience.
To sum up, AS-219 has a wide range of applicable occasions and uses, and can provide users with high-quality audio performance and portability.
It is a powerful PA system.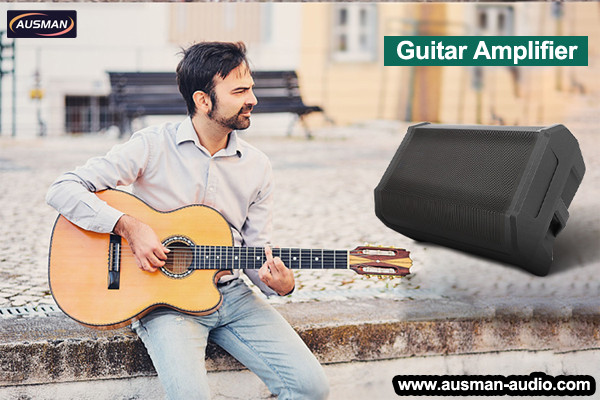 * AUSMA's Customized Service Makes Your Brand Ahead of Competitors.
Our company usually provides personalized customization services according to the needs of customers, including but not limited to appearance, function customization and sound solutions.
We are a professional speaker manufacturer from and have provided ODM services for customers over the world. We believe that you can find perfect audio speakers and and solutions for your company.
And the specific scope, feasibility and timing of customized services will depend on the specific needs.
May it not a best Pro speaker, but it's a excellent Pro audio speaker for most of us in daily lives.