What is The Portable Speaker and Its History?
Share
Issue Time

Feb 10,2023
Summary
Article talk about the type and development history of portable speakers.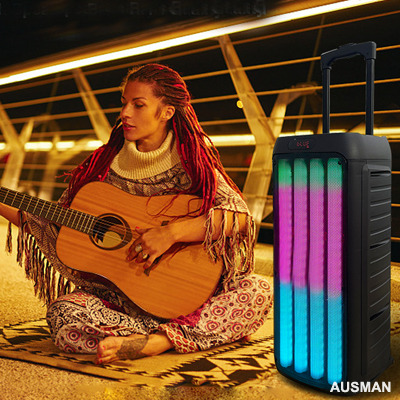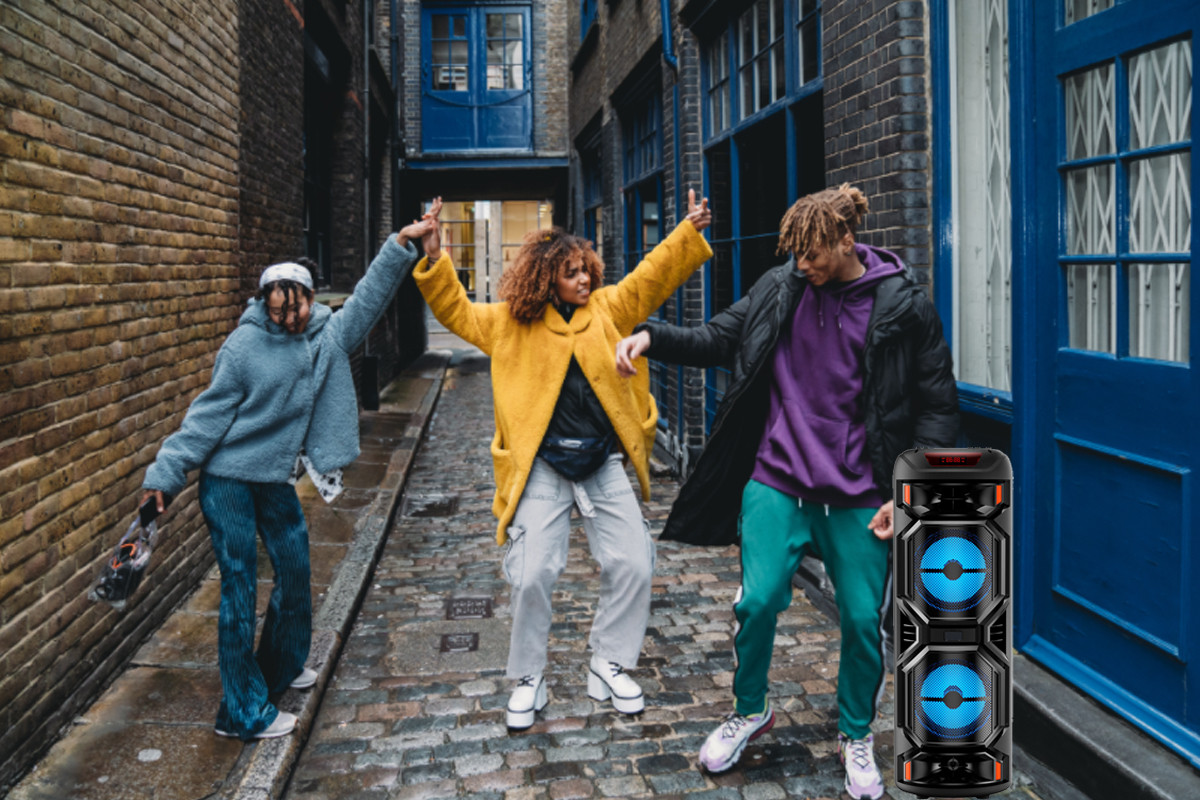 *
What is A Portable Speaker
* Kinds of Portable Speaker
* The History of Portable Speakers
What is A Portable Speaker

A portable speaker is an audio device that can be easily carried around and usually includes built-in speakers, batteries, and wireless connectivity.
The most convenient way is to use Bluetooth technology to wireless connect to other devices, such as smartphones, tablets, and laptops, to play audio content.
These devices usually consist of one or more speakers and a battery, and have built-in audio amplifiers and tuning controls to provide high-quality audio performance.
In addition, portable speakers can usually be charged or connected to other audio equipment through a USB port or other interface, which is also very convenient to use.
They're designed to provide audio entertainment and easy music sharing anytime, anywhere, whether it's outdoor events, parties, travel, or home use.
For example,
Audio manufacturer
China AUSMAN began to develop and manufacture speakers in 2010, and now most of our speakers are portable Bluetooth speakers.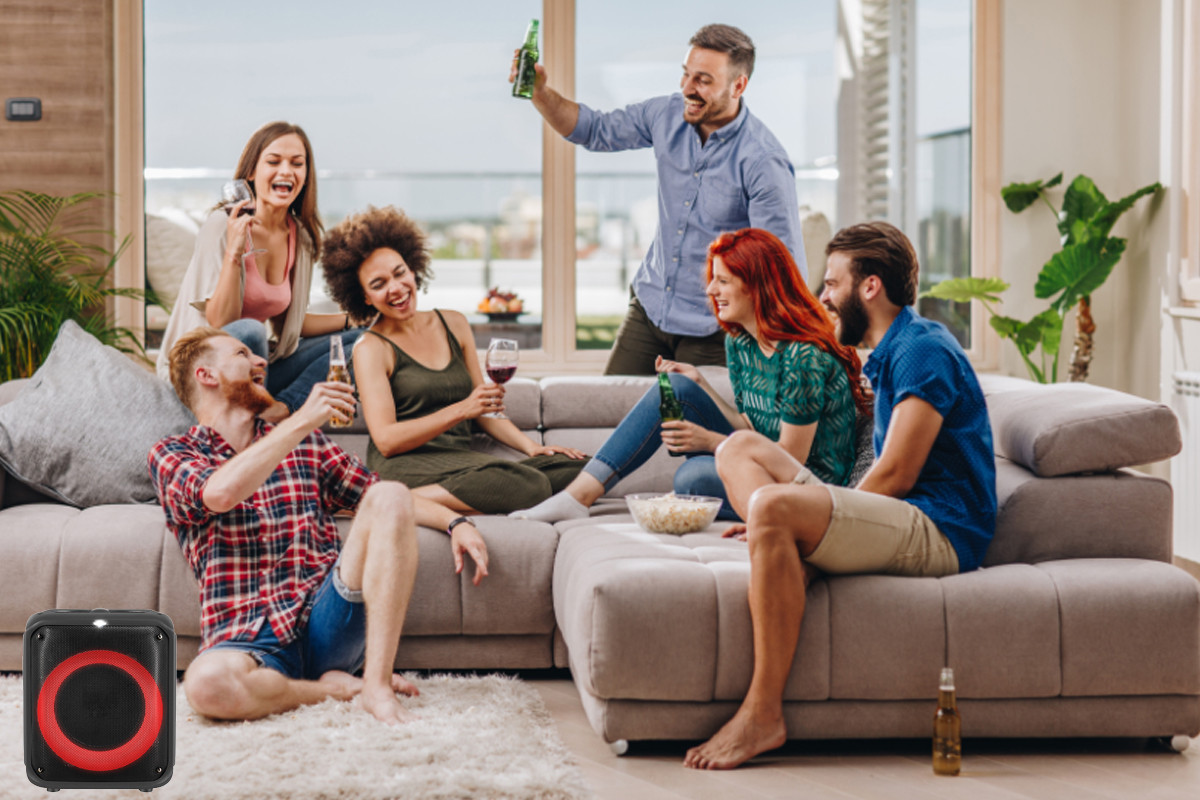 Kinds of Portable Speaker

There are various types and characteristics of portable speakers.
Here are some common kinds:
Bluetooth speakers: One of the most common types of portable speakers, they connect to other devices (such as smartphones, tablets, or laptops) via Bluetooth technology to play audio.
WiFi speakers: Unlike Bluetooth speakers, WiFi speakers are connected to the Internet through a WiFi network and can play music from online music streaming services (such as Spotify, Apple Music, Tidal, etc.) or from local network storage.
NFC speaker: Using NFC technology (Near Field Communication) to pair the speaker with other devices such as smartphones, this speaker is suitable for scenarios that require fast connection and easy movement.
USB speaker: This speaker can be connected to a computer through a USB port and is a common computer speaker.
Horn light: Unlike other speakers, this speaker is designed not just for playing music, but also for lighting and decoration, making it suitable for use in a family room or bedroom.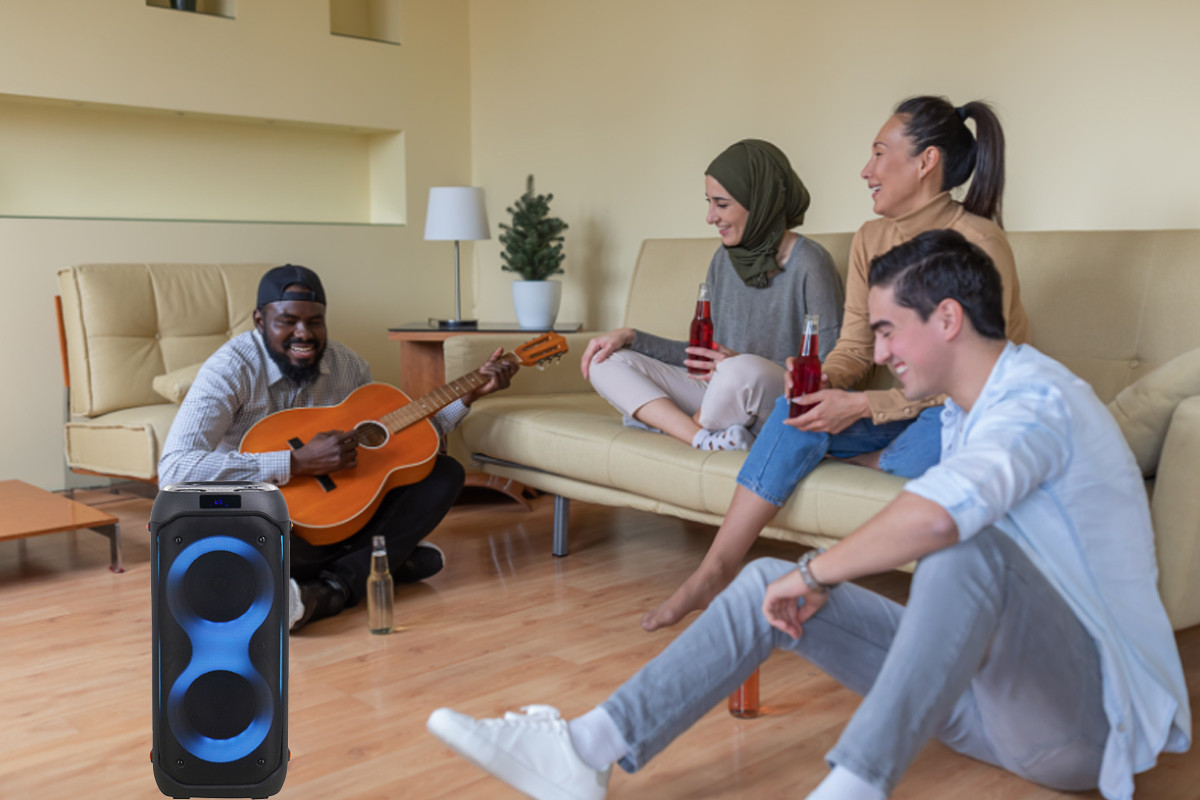 The History of Portable Speakers

The development history of portable speakers can be traced back to the 1960s, when portable tape recorders and radios began to appear. These devices are battery-operated and can be taken anywhere, so that people can listen to music or radio programs anytime, anywhere.
These early portable speakers were often very large and bulky, but they laid the foundation for portable speakers that set the stage for future developments.
As technology continues to evolve, portable speakers have become smaller and lighter, while improving sound quality and functionality.
By the beginning of the 21st century, portable speakers received widespread attention and applications, especially the rise of MP3 players, making portable speakers a very popular accessory that people can play high-quality music by pairing them with MP3 players.
With the popularity of smartphones, the portable speaker market continues to expand. Modern portable speakers often have more powerful audio performance and more features, such as support for wireless charging, voice assistants and multi-device connectivity.
Now, portable speakers have gradually become a popular consumer electronics product. This is related to the diversity of modern life. People hope to have a speaker with concentrated functions and easy operation to meet the needs of indoor and outdoor activities.
Such as birthday party, courtyard party, camping, sandy vacation, as long as we have portable speakers, we can hear our favorite music no matter where you go.

At present, more than 50% of audio products have built-in batteries, wireless Bluetooth and other all-in-one portable functions.
At the same time, it has also created many very good portable audio manufacturers, such as JBL, BOSE, marshall, and the best-selling portable audio, JBL Boombox 3, Bose SoundLink Flex and so on.