How Does AUSMAN Audio Design High-quality Speaker Prototypes?
Share
Issue Time

Aug 10,2023
Overview For High-quality Speaker Prototypes Design
AUSMAN has been engaged in the production and export of speakers for more than 10 years and has cooperated with more than 200 companies.
We have a long-term supply of party speakers, trolley speakers, professional speakers, PA speakers, retro series, etc.
In these cooperation cases, only few customers directly place bulk purchase orders without confirming the speaker prototype (the ratio does not exceed 5%).
The focus of our engineering department is also speaker custom design in the early stage of cooperation.
These customized items include sound schemes, speaker box design, logos, boot screens, control panels, power amplifier boards, crossovers, voltage supplies, battery power, and Bluetooth.
Therefore, the customization and confirmation of high-quality prototypes are very important to both customers and us.
This operation process is suitable for OEM & ODM customization.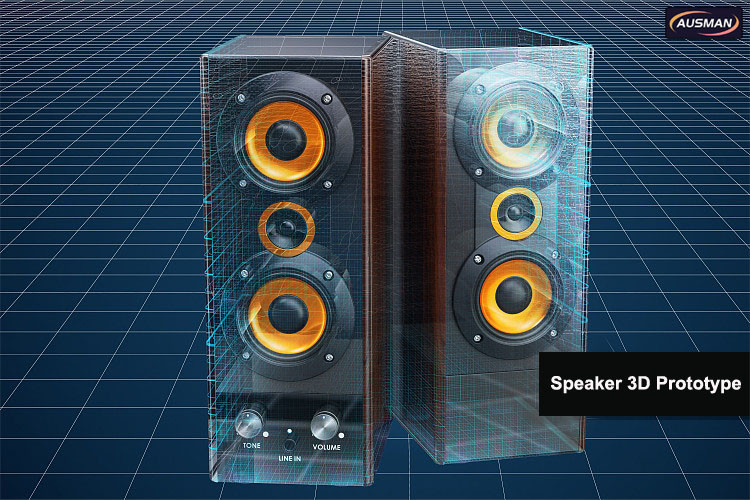 1. Why Is the Quality of The Prototype So Important?

Loudspeaker prototypes play a key role in product development.
It allows us to evaluate design, functionality, and performance before final production.
Ensuring the quality of the prototype helps ensure the success of the final product and meets the needs of the customer.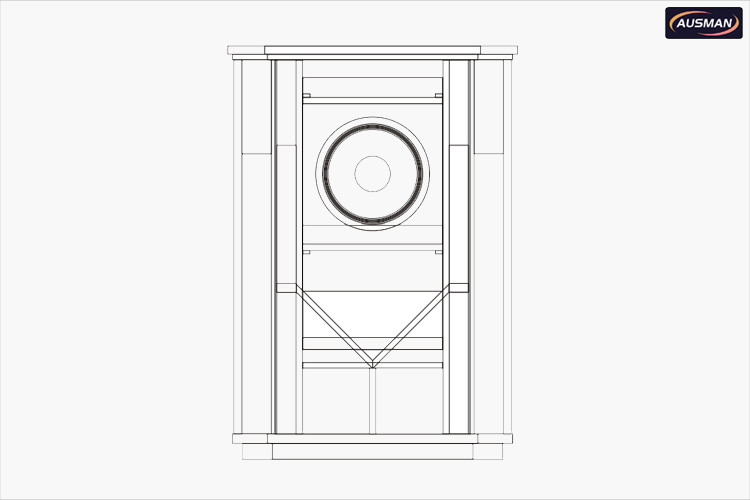 15-inch Profession Speaker Drawing
2. How Does AUSMAN Audio Handle The Quality Control?

At AUSMAN Audio, quality control runs through our DNA.
We follow a rigorous process to ensure that each speaker prototype meets the highest standards.
Our engineers and technicians rigorously evaluate every aspect of a prototype, from design accuracy to audio performance.
3. What Steps Are Involved In The Quality Control Process?

Design review
It is jointly completed by the sales department, technical engineering department, and production department to ensure that the speaker prototype conforms to the customer's specifications and industry standards.
Acoustic Testing
We analyze sound quality, frequency response and distortion levels.
Physical Inspection
Prototypes undergo a thorough physical inspection, such as burn-in/charge-discharge experiments, to check for any flaws, blemishes, or deviations from design.
The whole machine curve scanning
When all tests are completed, we will scan the whole machine curve for the product at the end. All tests are issued with relevant test reports.
Customer Feedback
We actively invite customers to participate in the review process and incorporate their feedback to make necessary improvements.
Based on the results, we will provide customers with customized solutions and test them again.
4. How We Address Potential Issues During The Prototype Phase?
In the initial stage of the project, several departments such as sales department, engineering department, production department and purchasing department will carry out several project discussions.
The purpose is to discuss the potential problems and countermeasures of the project, which is conducive to reducing the probability of unexpected problems.
If any problem occurs during the prototype stage, our engineers will work closely with customers to find out the cause and provide an effective solution within two days.
5.
How We Guarantee Commitment To Customers?
Confidence: Customers can be confident that the final product will meet or exceed their expectations, thanks to our rigorous quality control process.
Time and cost savings: Solving problems at the prototype stage reduces the risk of costly revisions during mass production.
Performance Guarantee: Customers can be confident that the acoustic and functional performance of their speaker prototype will match their vision.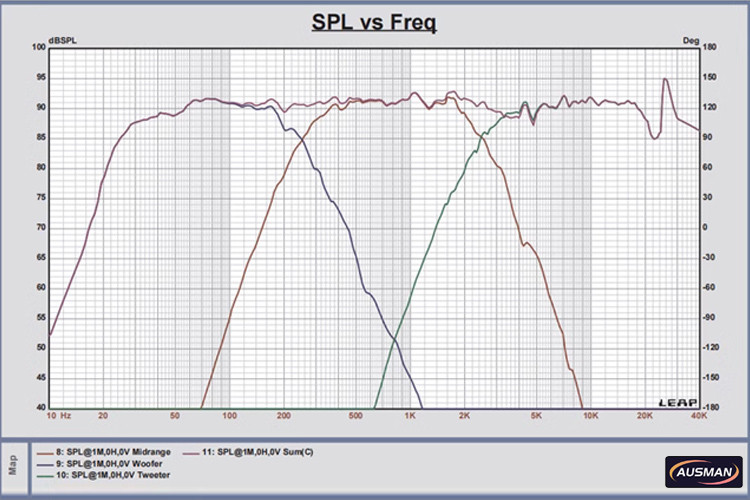 Design Frequency Division Circuit and Curve Simulation
6. Can Customers Request Specific Tests For Custom Project?
We understand that different projects have unique requirements.
Customers can request specific tests or evaluations tailored to their project needs, such as signal-to-noise ratio, frequency response, and other related project tests.
7. The Difference From AUSMAN with Other Companies?
The greatest value of AUSMAN is to create value for customers.
We combine technology, skilled workmanship and a customer-centric approach to formulate exclusive process solutions for our customers to ensure that our cooperation is in line with the commercial interests of our customers.
A loudspeaker prototyping is an essential step in the process of cooperation, especially transnational cooperation.
Unlike pure OEM companies without research and development capabilities, AUSMAN's biggest advantage is that it can solve unknown and unsolvable technical problems for customers.
Guangzhou AUSMAN Audio Co., Ltd will offer a better custom solutions for your project in kinds of speakers.
Related Reference Resources: