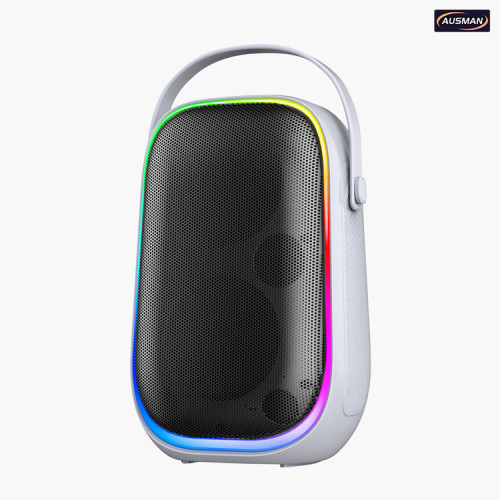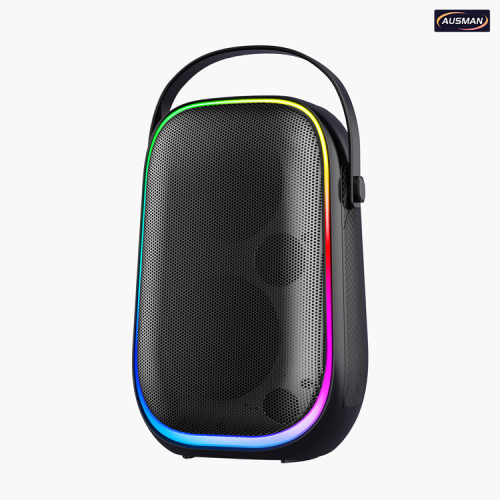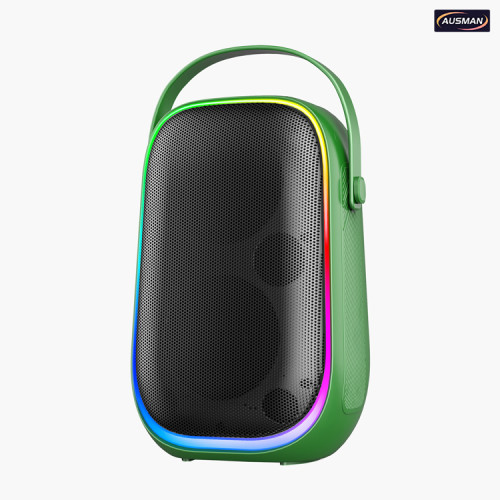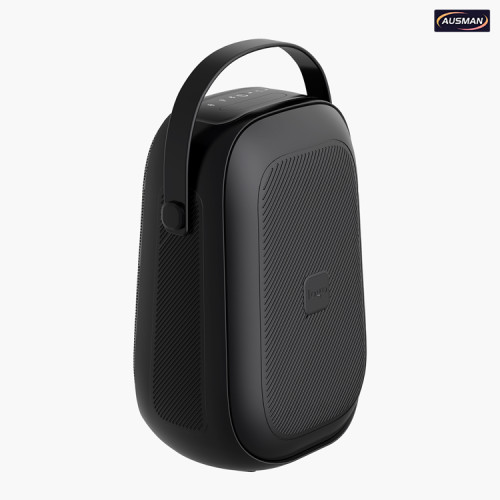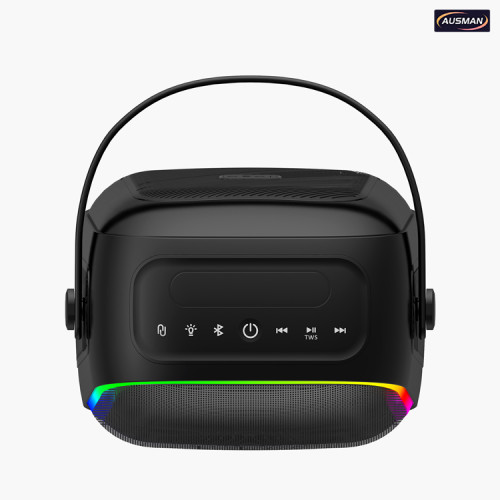 Custom Portable Metal Grill Speaker with Handle AS-PT102
Item specifics
Business Type

Wholesale/Custom
Logo

Custom/Blank
Minimum Order Quantity

200 PCS
Certification

BSCI/FCC/CE/ROHS/REACH ext.
Packing

PE Bag+Carton
Place of Production

China
Description
Your Leading Supplier For Portable Speaker with Handle In China

l Explore the world of portable audio with the AS-PT102.
l This incredible wireless speaker with a handle boasts dual 6.5-inch drivers and an impressive 100 Watts of power.
l With a simple handle on top and a weight of only 2.3 kg, you can effortlessly carry this portable Bluetooth speaker with a handle anywhere.
l At AUSMAN Audio, we understand that customization is key to success. We offer unique customization services for the AS-PT102, allowing you to tailor it to your specific market needs. You can choose from a range of vibrant colors, including Green, Black, Red, and White. Moreover, our portable Bluetooth speaker with a handle can be optimized for output power, voltage, or lighting preferences to match your local consumers' tastes.
1*6.5"

Woofer

Plastic

Material

LEDs

Feature

100W

Power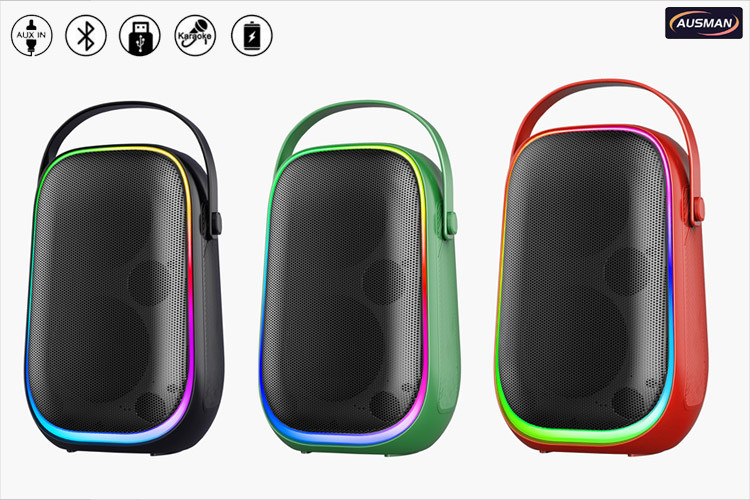 | | | | |
| --- | --- | --- | --- |
| Model No: | | Inputs: | |
| Speaker Type: | | Wireless: | |
| Driver Units: | | Frequency Response: | |
| | 100 W | Sensitivity: | |
| Battery: | 7.4 V, 3000mAh Lithium Battery | | |
| | | | |
| --- | --- | --- | --- |
| Weight: | | Width: | |
| Height: | | Depth: | |
Elevate Your Sound Experience with the AS-PT102
AS-PT102 is a portable metal grill speaker designed for those who need high-quality sound on the go, so that your journey will not be lonely.
The AS-PT102 is not just a portable Bluetooth speaker with a handle; it's a game-changer. Designed for those who demand high-quality sound on the go, this speaker ensures your journey is anything but lonely.
Your Brand and Your Way In Your Market With AS-PT102
With AUSMAN Audio, you have the power to shape your product. Our unique customization service allows you to adapt the AS-PT102 to your specific market needs. Choose the color that represents your brand, select driver units (originally equipped with dual 6.5-inch woofers), and fine-tune battery life to set your brand apart.
Bluetooth Speaker With Handle In Pursuit of Excellence

The manufacturer of the AS-PT102, Guangzhou AUSMAN Audio Co., Ltd., is renowned for excellence. For instance, in designing the LED light strip, we opted for a subtle approach by installing it along the metal grill and the edge of the plastic casing. This enhances the live effect when music plays without being overly flashy.
Customize your light mode to match your market's preferences.
Versatility and Globalization For Wireless Speaker with Handle

Discover what sets the AS-PT102 apart in the world of outdoor and portable speakers. Ideal for distributors, importers, audio product stores, and wholesalers, you can opt for OEM production. AUSMAN Audio's customization capabilities ensure a quick response to your requirements for this portable audio device with a built-in battery.
Features Designed Entirely For Customer USE

Feature 1: Lightning-fast and stable Bluetooth/USB/AUX connections.
Feature 2: Simple control panel with rubber button on the top
Feature 3: LED light strips on the edge of the metal grid
Feature 4: 4-colore boxes for you to choose
1. How Does AUSMAN Audio Ensure The Quality of The AS-PT102 During Production?
AUSMAN Audio is committed to delivering high-quality products. To ensure the AS-PT102 meets our rigorous quality standards, we employ a comprehensive quality control process. This process includes:
Supplier Selection
We work with trusted suppliers who provide top-quality materials, including the metal grill, speakers, and electronic components.
Production Supervision
Our skilled production team oversees every stage of manufacturing, from assembly to testing. They ensure that each unit adheres to our quality benchmarks.
Testing Protocols
Before leaving our facility, each AS-PT102 undergoes thorough testing for audio performance, connectivity, and durability. Any unit that doesn't meet our standards is rejected.
Continuous Improvement
We believe in continuous improvement and regularly gather feedback from users and partners to refine our production processes and product quality.
2. What Measures Does AUSMAN Audio Take To Customize The AS-PT102 While Maintaining Product Quality?
At AUSMAN Audio, we recognize the importance of customization without compromising product quality.
Here's how we strike that balance:
Consultation
We engage in detailed consultations with our clients to understand their customization requirements. This encompasses choices like colors, branding elements, and specific feature preferences.
Experienced Engineering
Our engineering team boasts extensive experience, ensuring that customization requests align seamlessly with the speaker's structural integrity and performance.
Quality Assurance
Throughout the customization process, we uphold stringent quality checks. Custom components, such as branded logos or unique color options, undergo meticulous inspection to meet our uncompromising quality standards.
Testing and Validation
Customized AS-PT102 units are subject to the same battery of tests as our standard models, ensuring that they meet our exacting quality and performance criteria.
Feedback Loop
We maintain open channels of communication with our clients, actively seeking their feedback on the customized units. This feedback loop serves as a valuable tool for refining and improving the customization process while preserving product quality.
With these steps, AUSMAN Audio ensures that customized AS-PT102 speakers not only meet but exceed customer expectations while maintaining the highest standards of quality.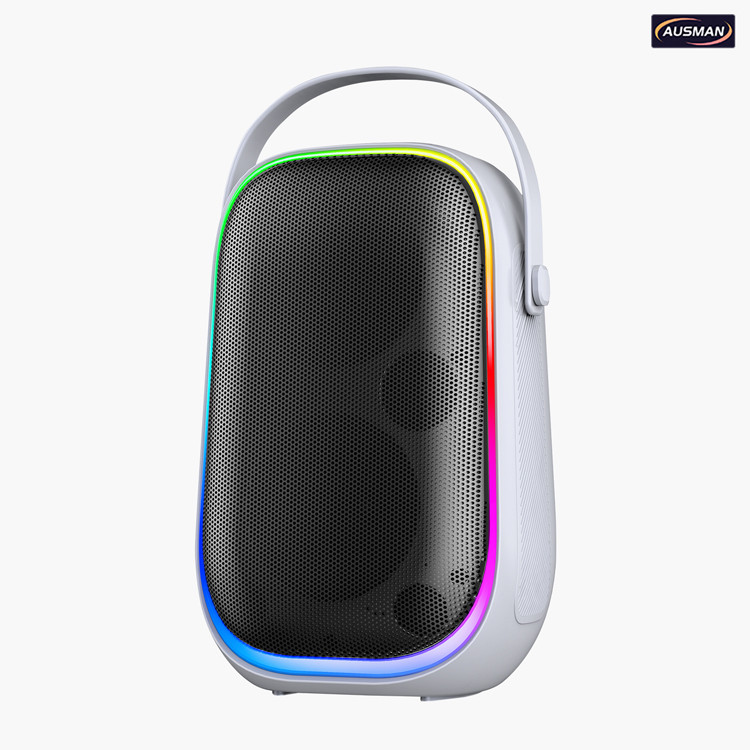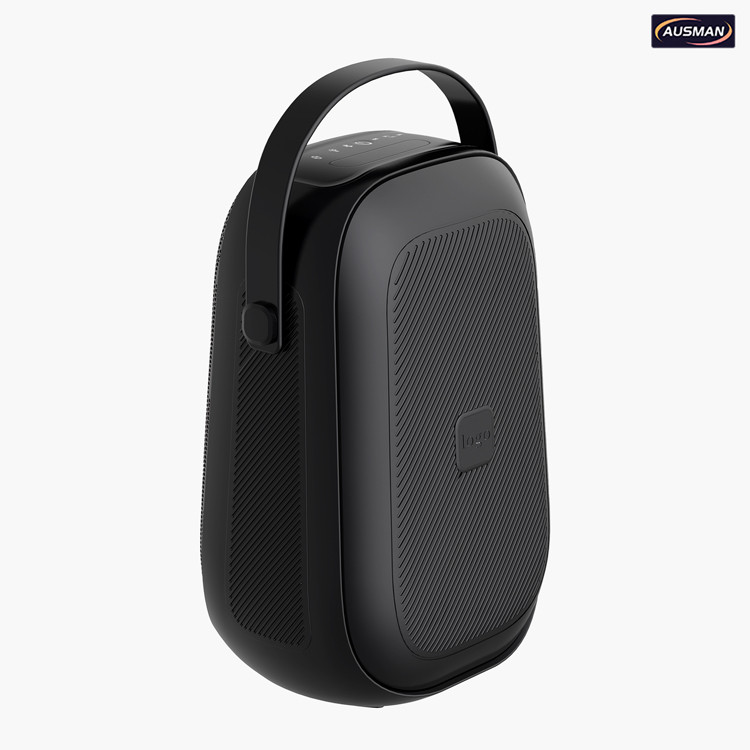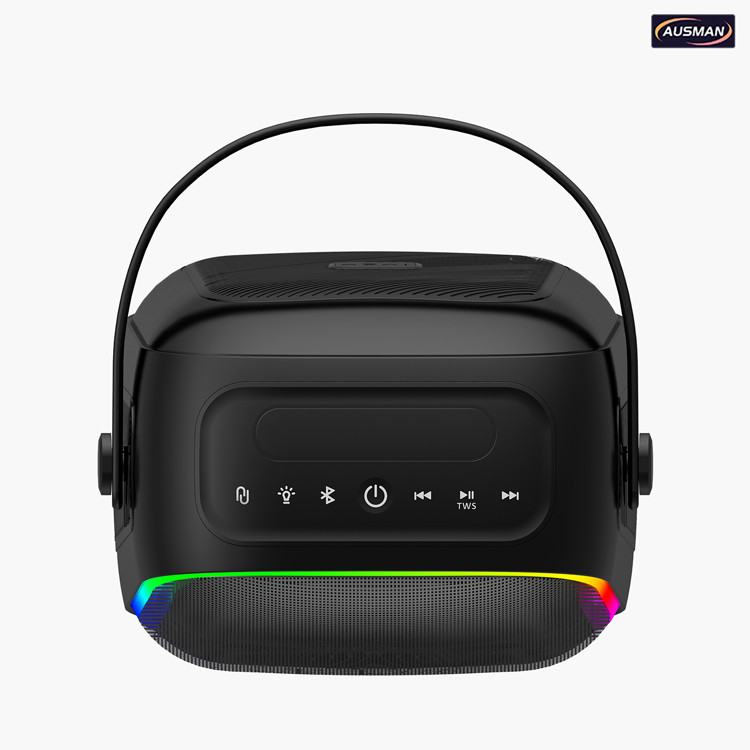 l
Related Reference Resources
Reply your inquiry in 24 working hours.(our normal working time:6:00~22:00)

Experienced staffs answer all your questions in time.

Customized design is available.

Exclusive and unique solution can be provided to our customer by our well-trained and professional engineers and staff.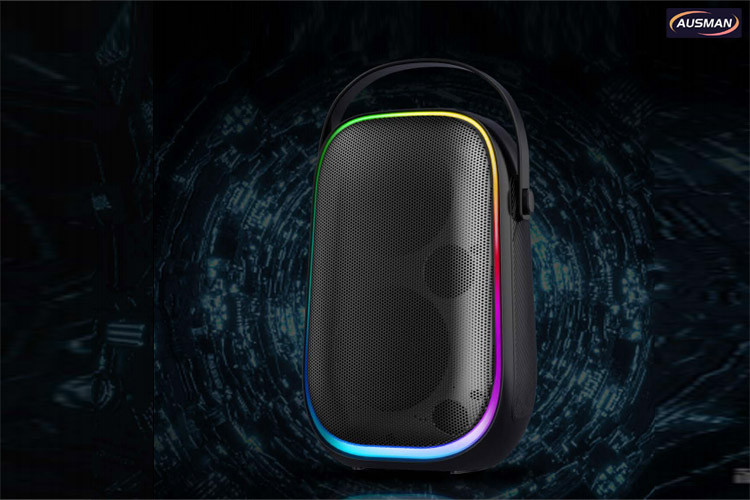 If the above models are not suitable for your workpiece, please contact us to tell us your needs, then can we send you the most satisfactory answer