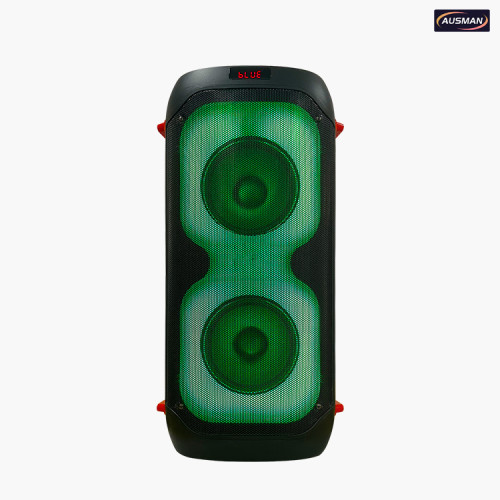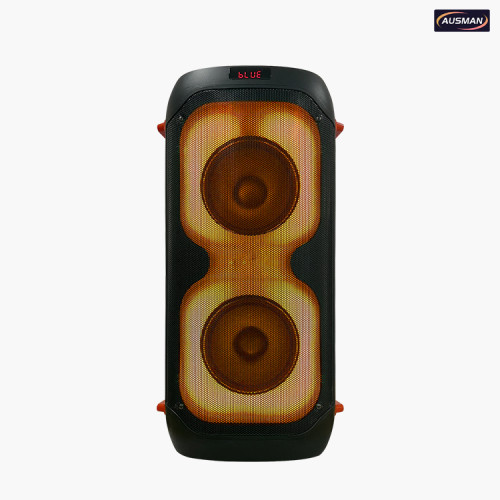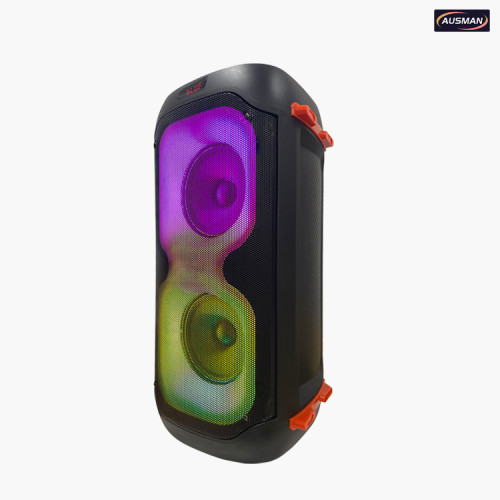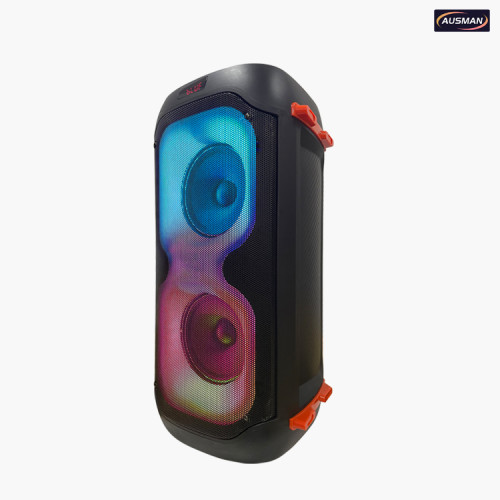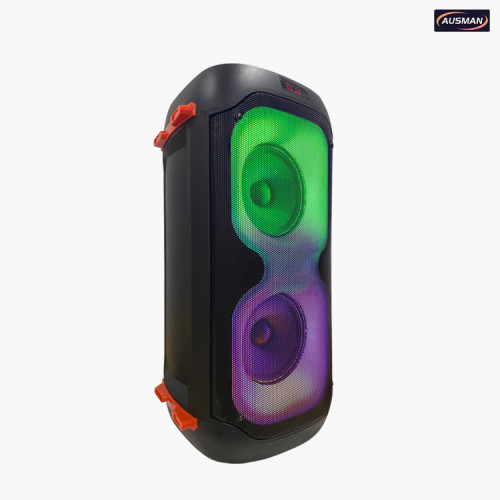 Customized Wireless Party Speaker AS-8020 For Wholesale
Item specifics
Business Type

Wholesale/Custom
Drive Unit

2*8" Woofers + Tweeter
Material

Plastic
Power

100W
Power Supply

11.1 V/2400mAh Li-ion Battery
Function & Connectivity

Bluetooth/USB/SD/FM/Aux/Mic
Certification

BSCI/FCC/CE/ROHS/REACH ext.
Packing

PE Bag+Carton
Place of production

China
Description
Your Leading Supplier For Wireless Speaker With LED In China

Looking for a customized affordable wireless party speaker for wholesale?
Just look at the AS-8020 from AUSMAN, a speaker manufacturer China.
This speaker is imported from China and packs a punch.
With dual 8-inch bass drivers, built-in LED lights, batteries, and 100W of power, it's perfect for any occasion.
The AS-8020 combines the latest trends in function and design, all at a budget-friendly price.
Global wholesalers, don't miss out on this product!
2*8"

Woofer

Plastic

Material

LEDs

Feature

100W

Power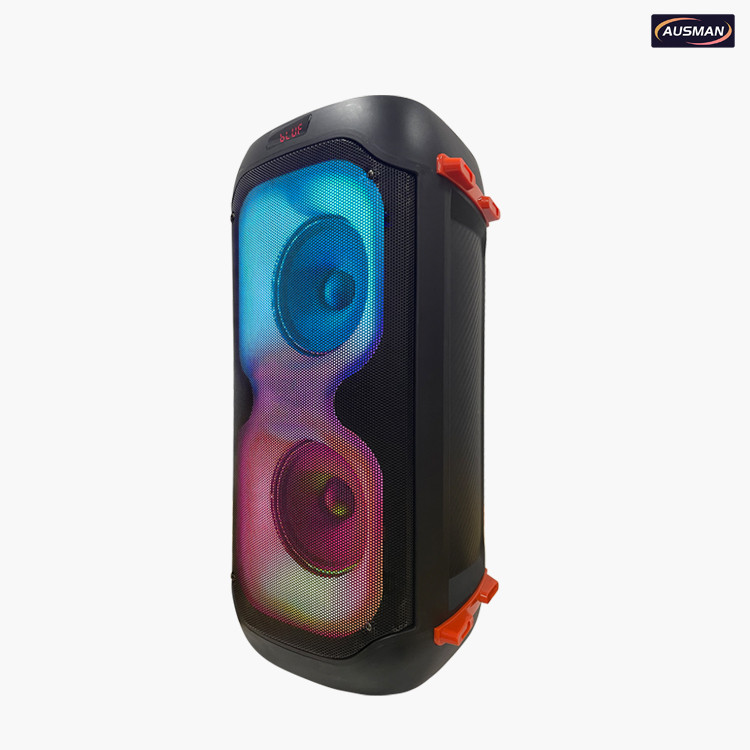 Why AUSMAN Can Offer High-Quality AS-8020 At A Low A Afordable Wholesale Price?
l
AUSMAN Audio is a speaker factory with over ten years of expertise in this field.
l
We have established long-term partnerships with material suppliers, enabling us to reduce purchase costs.
l
At every stage of production, we have a robust cost control system in place, allowing us to optimize expenses.
l
Our engineering team regularly improves product solutions to achieve the lowest possible cost.
| | |
| --- | --- |
| | |
| Speaker Type | Party Speaker/Portable Sound System |
| Accessories | Adapter, user manual, remote control, wireless microphone*2(optional) |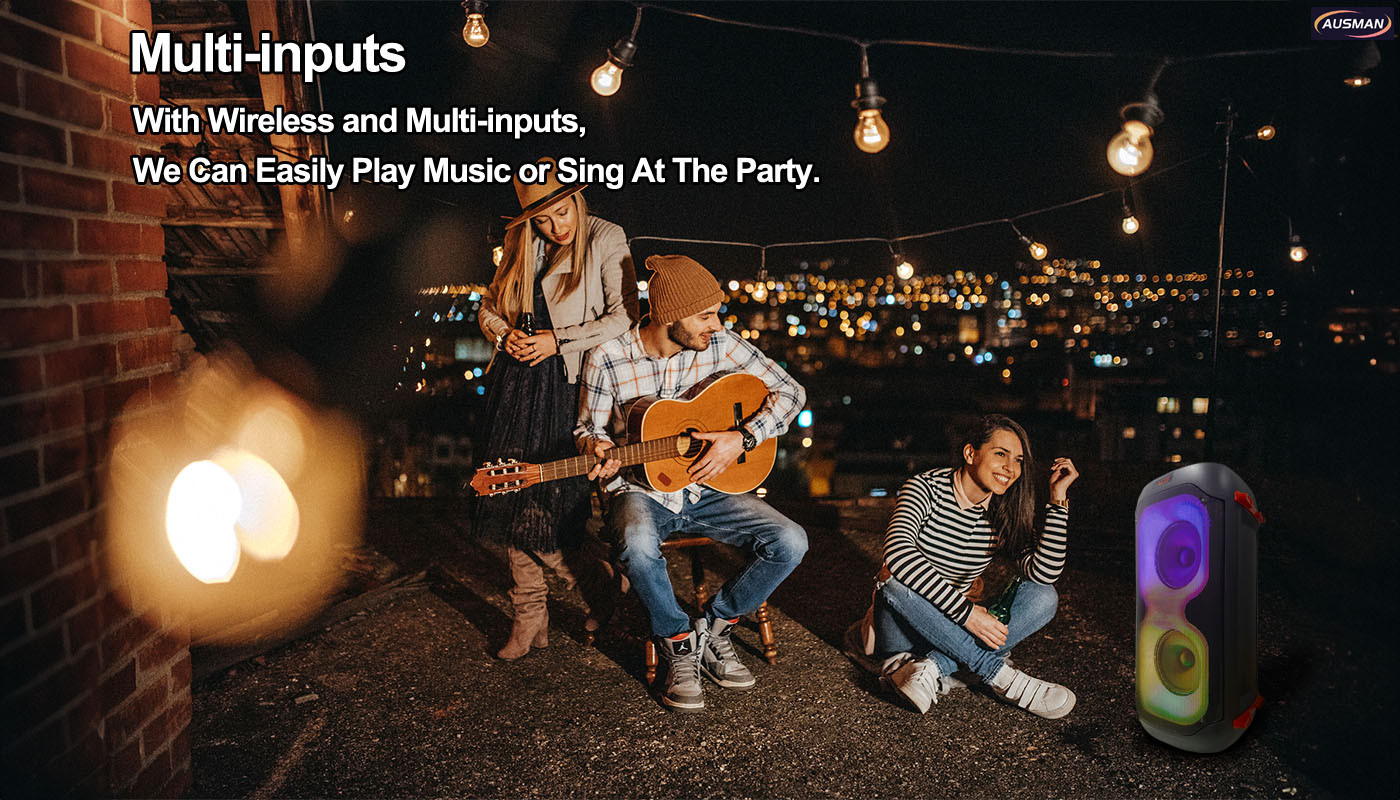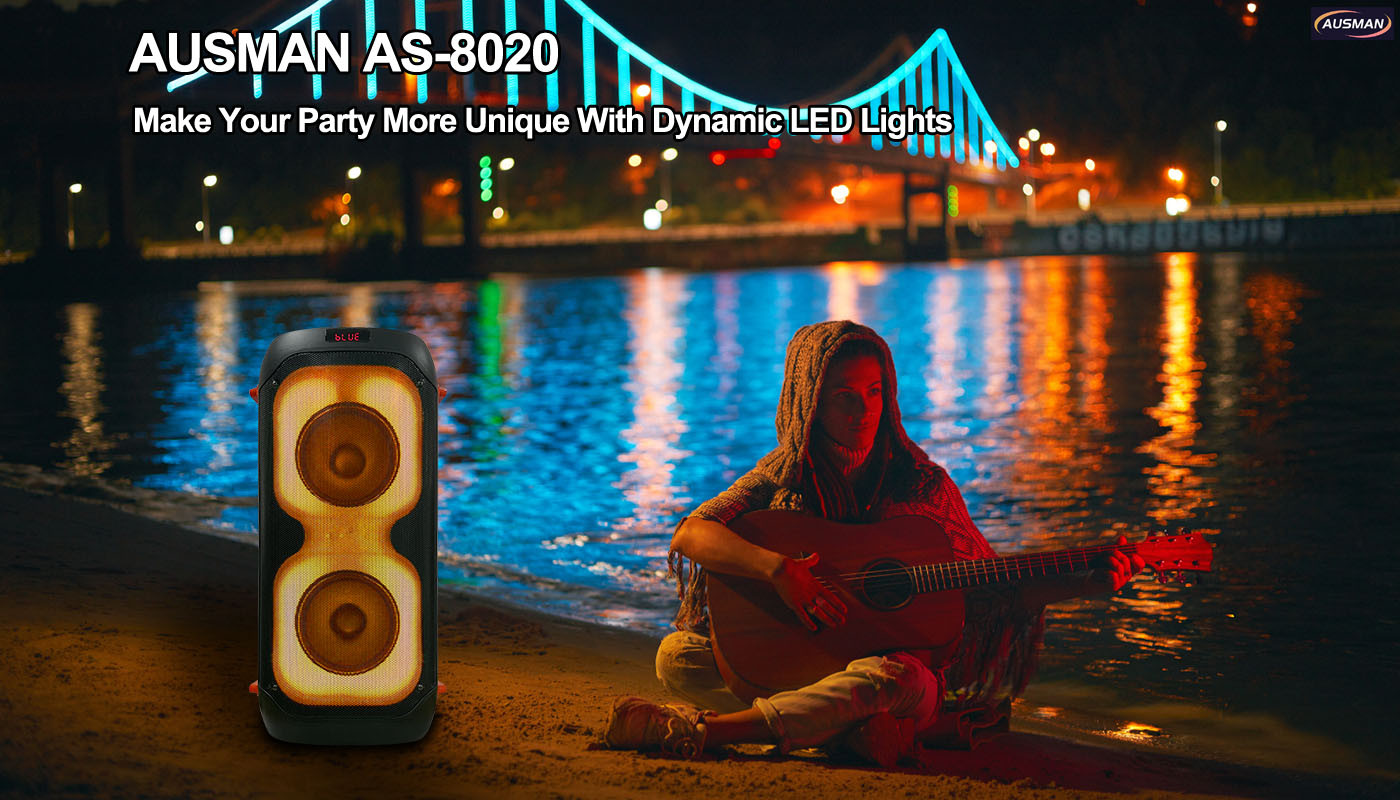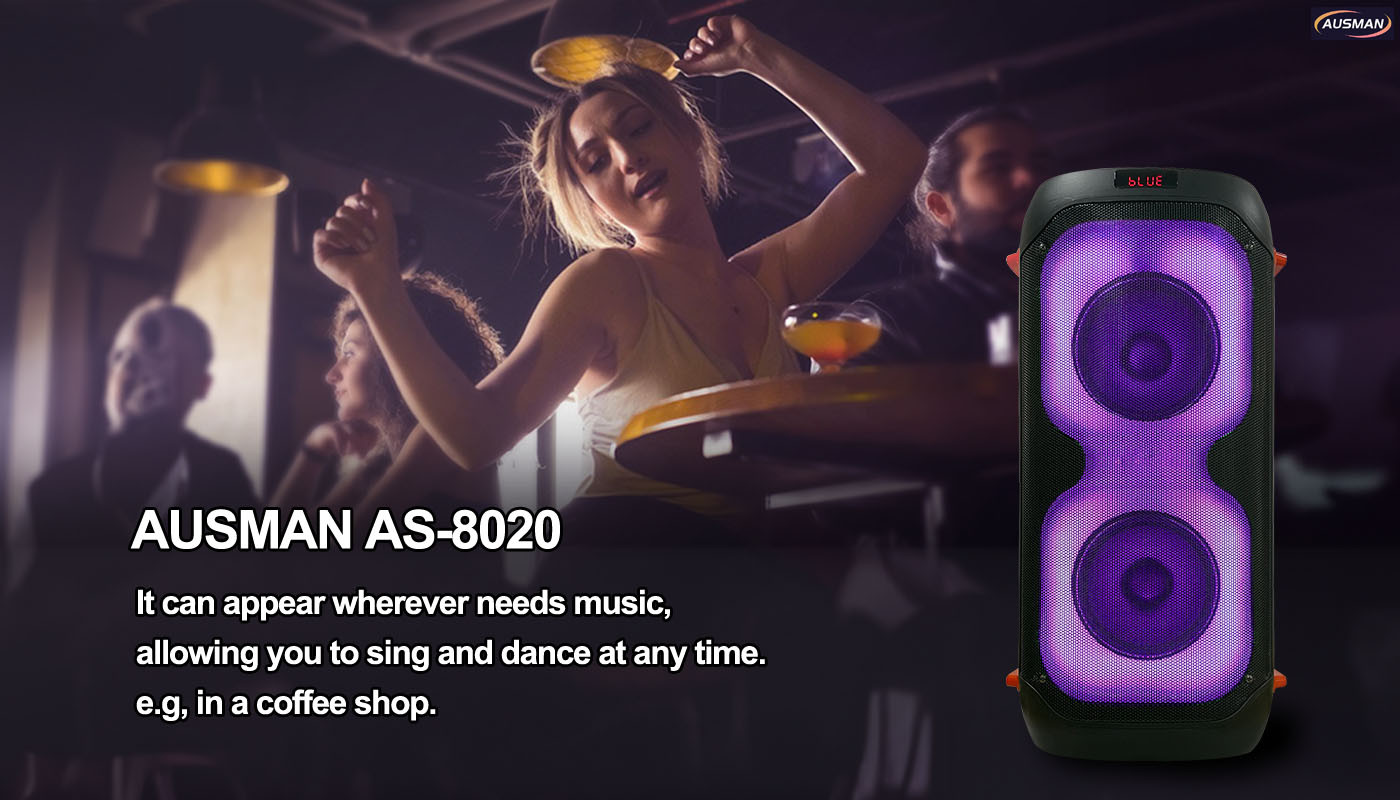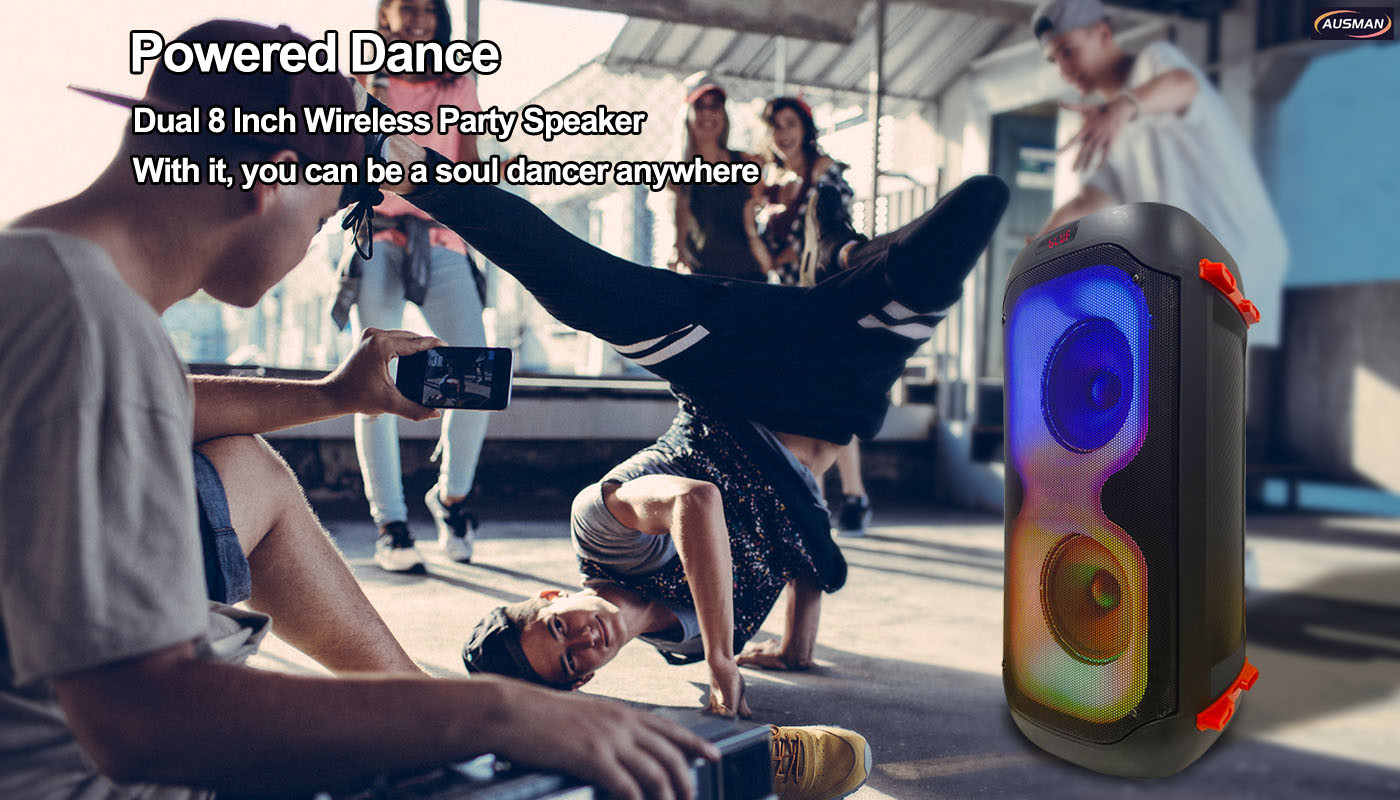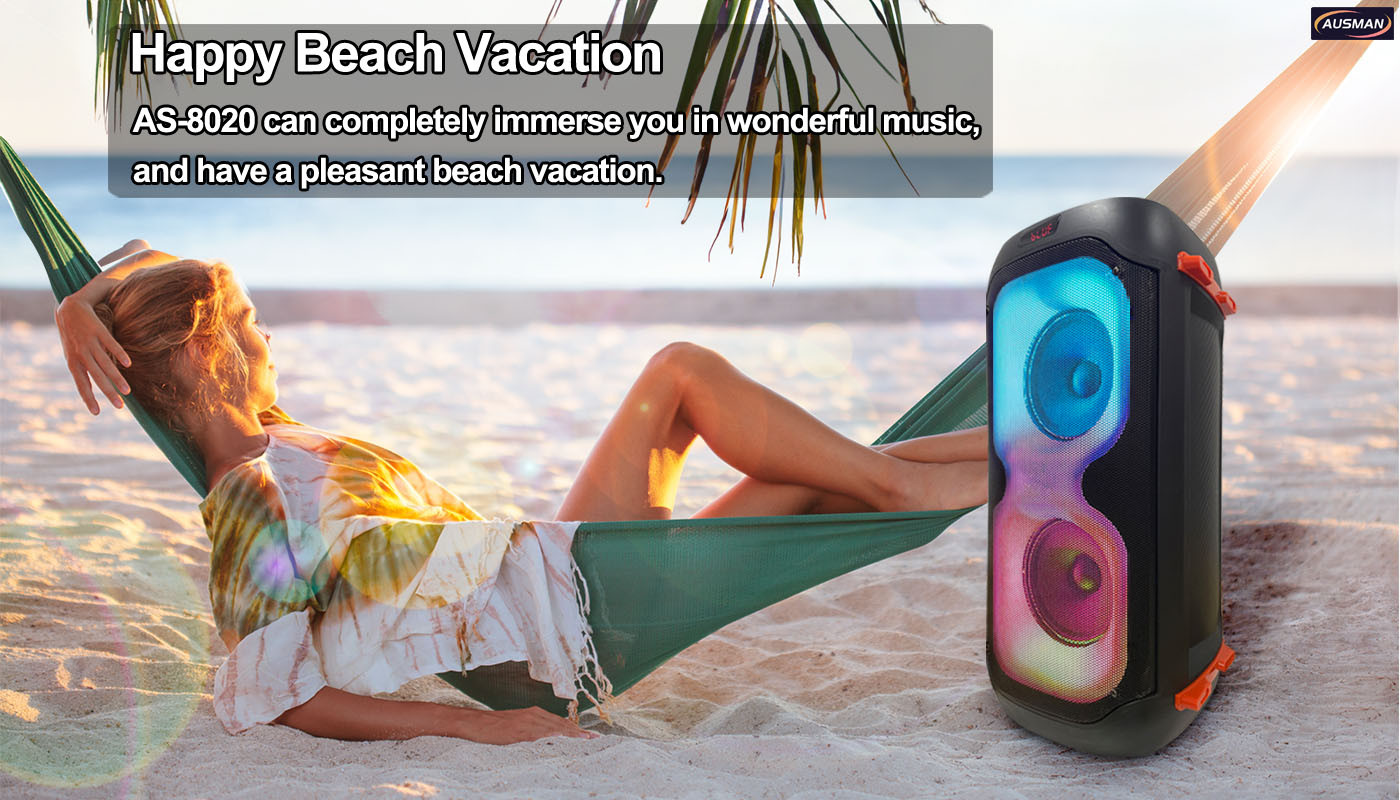 Let's Drive Into This Portable Sound System
l
Durable and Stylish Design: Built to Impress
The AUSMAN AS-8020 party wireless speaker not only delivers excellent music enjoyment but also boasts a rugged and stylish design.
Crafted with environmentally friendly and durable PP plastic, its shock-resistant shell ensures reliability throughout your party.
The AS-8020's unique and modern design will make it the center of attention.
Thanks to AUSMAN's exceptional craftsmanship, it's available at an unbeatable factory price of just $40.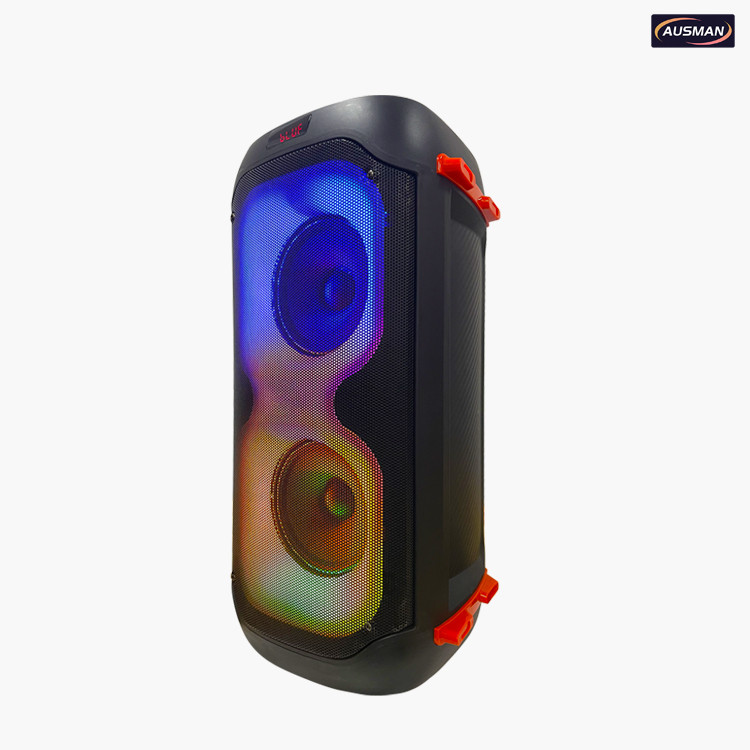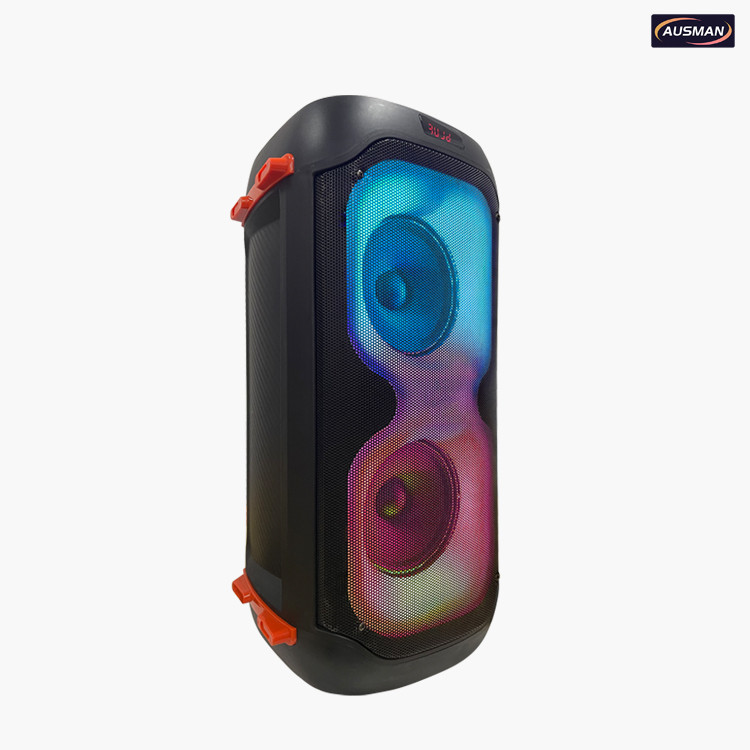 l
Powerful and Immersive Sound Experience
Equipped with two formidable 8-inch speaker units, the AS-8020 delivers a mind-blowing sound experience.
It faithfully reproduces every note, from deep, punchy lows to crystal-clear highs.
Feel the subtle nuances of the music as you immerse yourself in its strong rhythm.
With the AS-8020, your party will be filled with vibrant energy and passion.
l
Bluetooth Wireless Party Speaker: Unleash Your Music Wirelessly
The AS-8020 supports various connection options, providing you with the freedom to play music anywhere at your party.
With Bluetooth technology, you can effortlessly connect your devices and enjoy a wire-free experience.
Switch songs, adjust the volume, and immerse yourself in your favorite tunes without the hassle of cables.
It also features USB and TF card slots, as well as an AUX input, expanding your music source options.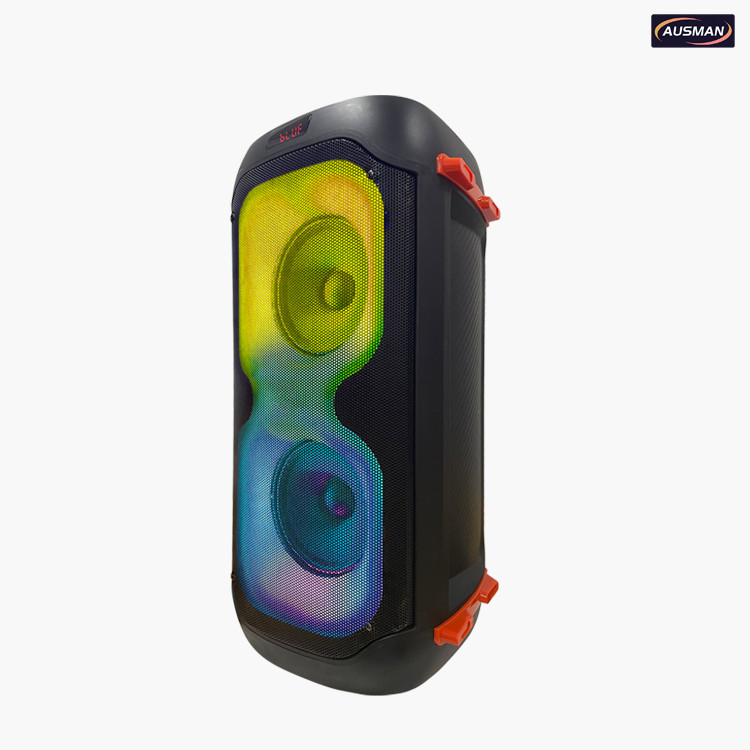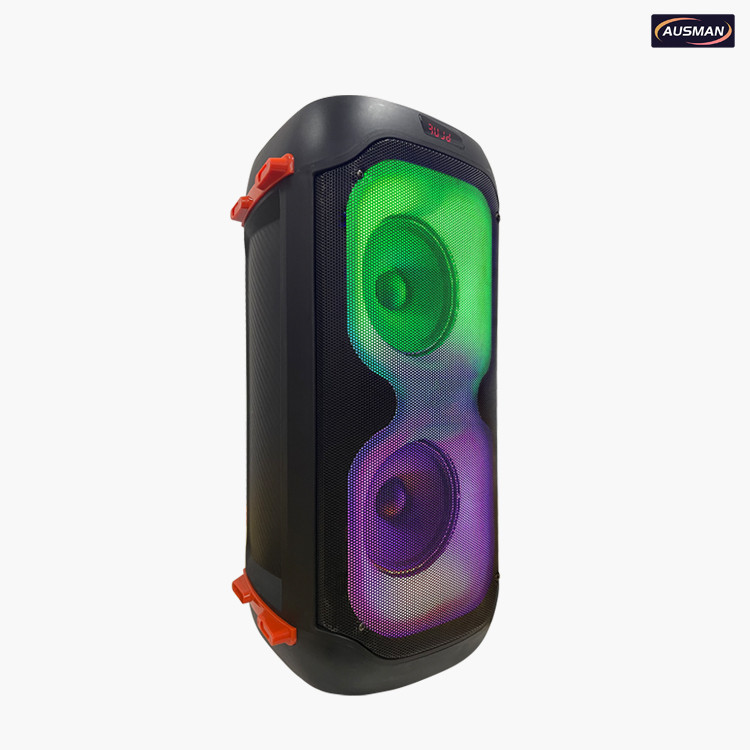 l
Elevate Your Party: Dynamic LED Lights
The AS-8020 is not just a Bluetooth party speaker—it's an immersive experience.
With built-in dynamic LED lights, it automatically syncs with the music's rhythm and beat, adding movement and atmosphere to your party.
AUSMAN Audio China has designed 10 lighting modes for this product, allowing you to manually switch the LED lights to suit any occasion.
l
Wireless Party Speaker With Microphone: Unleash Your Inner Singer
The AS-8020 isn't just about streaming music—it also supports wired or wireless microphone connections.
So, whenever and wherever you feel like singing, unleash your inner performer with the microphone feature of the AS-8020.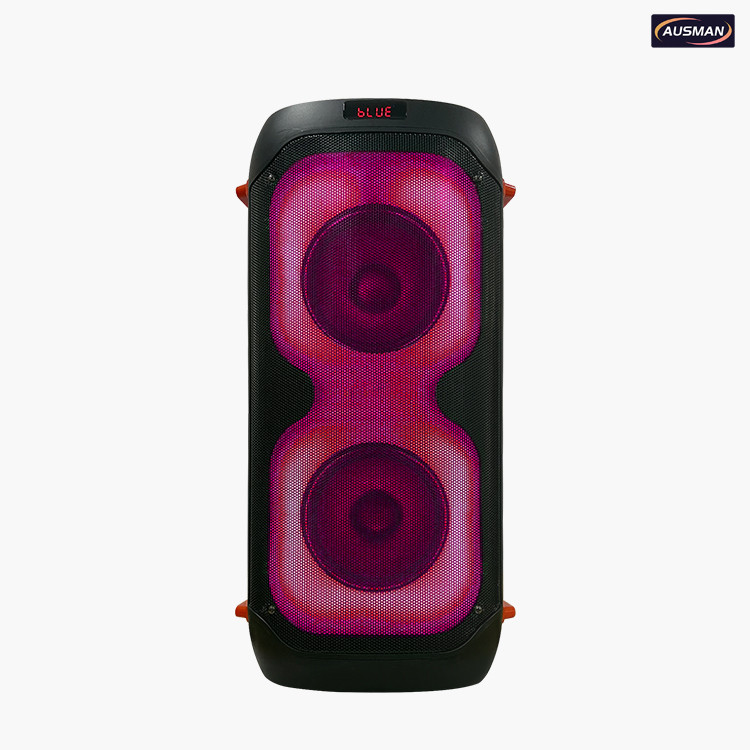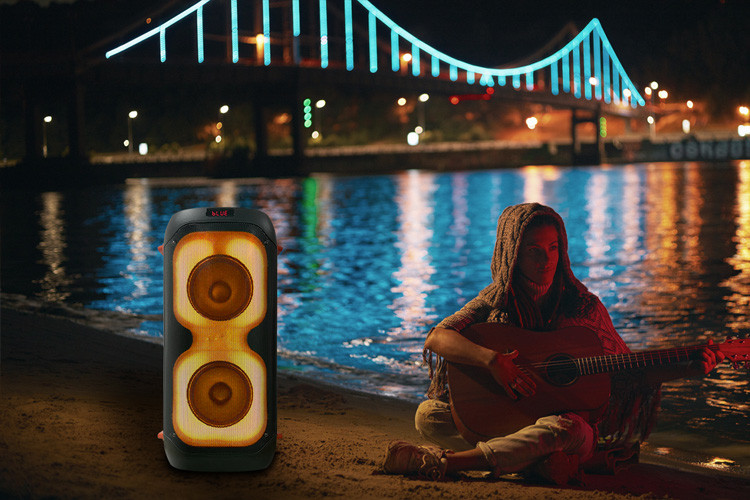 l
Extended Battery Life: Party On, Anywhere
The AS-8020 boasts a remarkable 6-hour battery life, ensuring you never have to worry about power issues even when you're partying outdoors.
It also features an FM radio function, allowing you to enjoy your favorite radio programs whenever you want.
Whether it's an outdoor picnic, celebration, or corporate event, the AS-8020 guarantees a unique and unforgettable party experience.
Create Your Perfect AS-8020 at A Low Cost for Your Brand

Whether it's the materials, shape, sound effects, connection options, or special functions, we can customize the AS-8020 to meet your exact specifications.
AUSMAN AS-8020 is designed with the customer in mind, delivering the ultimate party music experience.
No matter the occasion, this model will make your party stand out with its unique energy and flair.
And that's not all—we offer a range of customization services for this speaker, allowing you to create a wireless party speaker that truly represents your brand.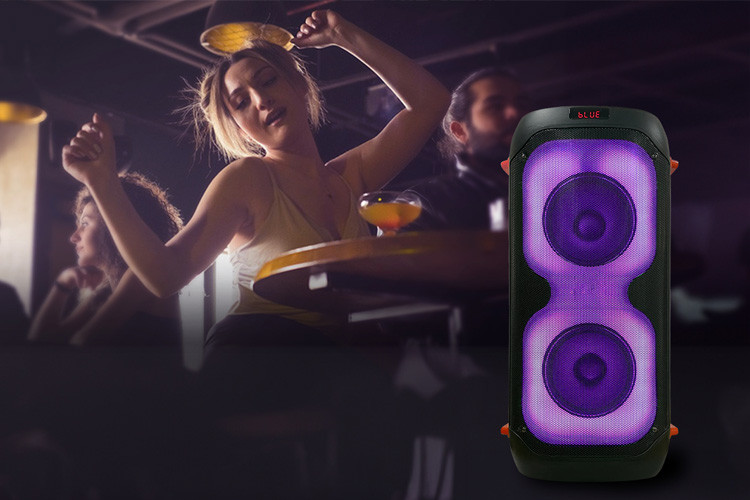 Music Bar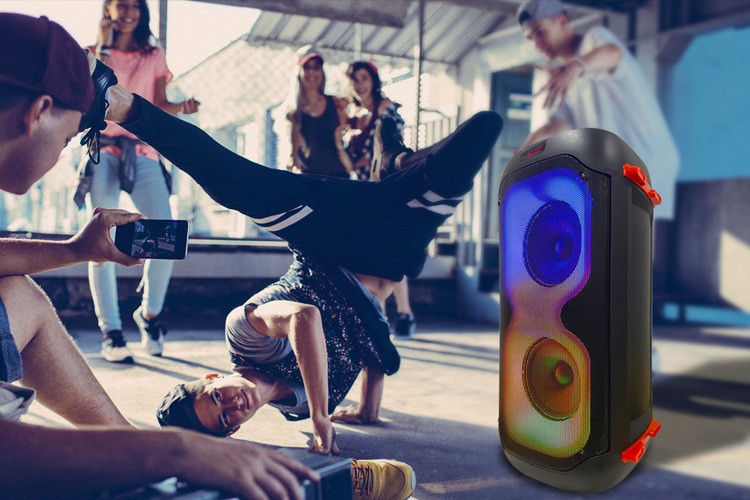 Street Dancer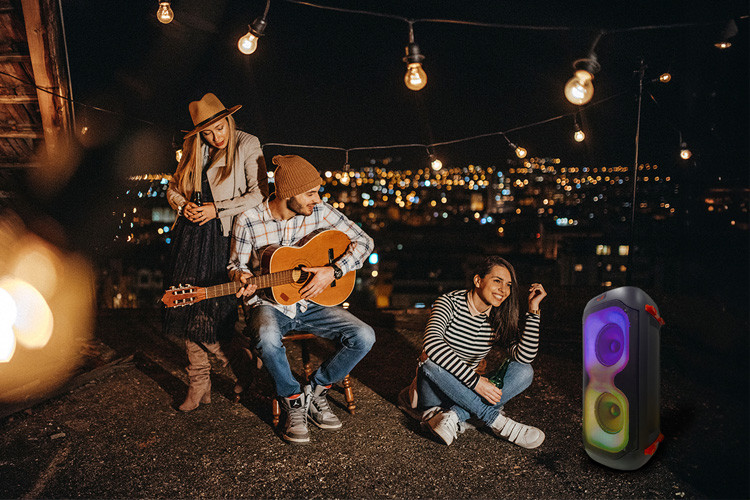 Night Party with Friends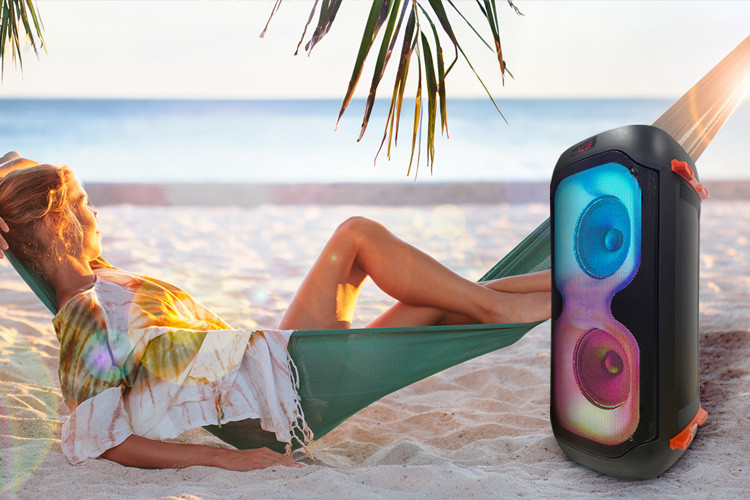 Tips for Choosing the Best Wireless Party Speaker



Are you searching for the perfect party speaker?
Finding the best wireless party speaker is a personal quest, driven by individual preferences.
However, here are six effective suggestions to help you choose a product that best suits your needs:
1. Superior Sound Quality
Ensure your speakers deliver clear and powerful music, enhancing the party atmosphere.

2. Easy Connection Options
Look for wireless party speakers with multiple connection options, such as Bluetooth, USB, TF card, and AUX input.

3. Durability and Portability
Opt for a sturdy and portable wireless party speaker suitable for various indoor and outdoor events.
Waterproof, shock-resistant, and durable designs ensure long-lasting enjoyment.
4. Extended Battery Life
Select a speaker with an efficient battery management system, providing hours of continuous music playback, especially during outdoor parties.

5. All-in-One Entertainment Features
Look for additional features like LED lighting effects, wireless microphones, FM radio, and more.
These features add excitement and versatility to your parties.
6. Brand Reputation and Market Opinions
Check out brand information and user feedback to gain insights into product quality and customer satisfaction.

These recommendations encompass sound quality, connectivity options, durability, portability, battery life, special features, brand reputation, and market opinions. Hopefully, these tips will assist you in making an informed decision.
For more professional advice, don't hesitate to reach out to the engineers at AUSMAN Audio China.
Reply your inquiry in 24 working hours.(our normal working time:6:00~22:00)

Experienced staffs answer all your questions in time.

Customized design is available.

Exclusive and unique solution can be provided to our customer by our well-trained and professional engineers and staff.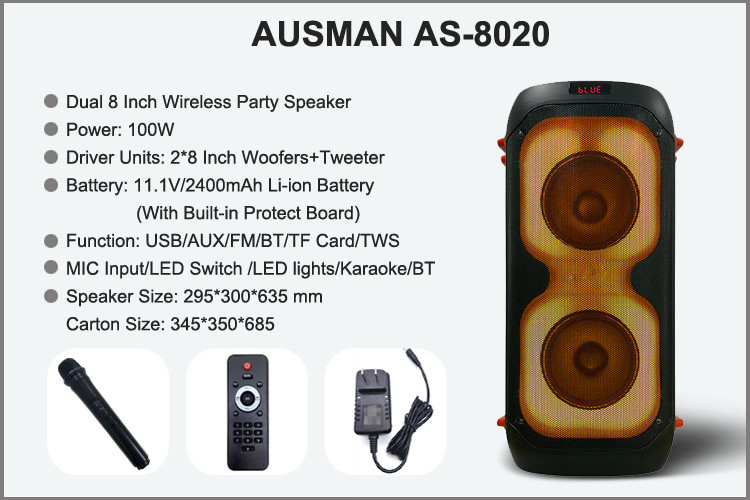 If the above models are not suitable for your workpiece, please contact us to tell us your needs, then can we send you the most satisfactory answer