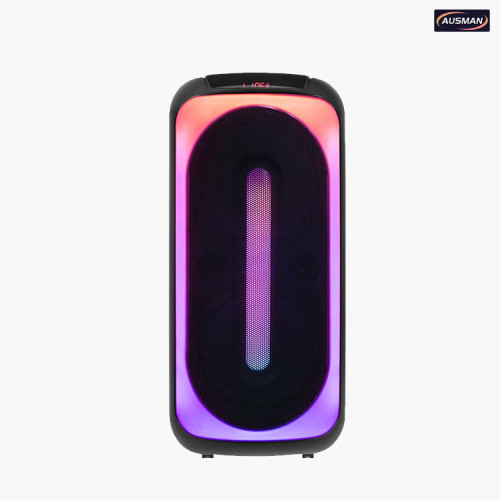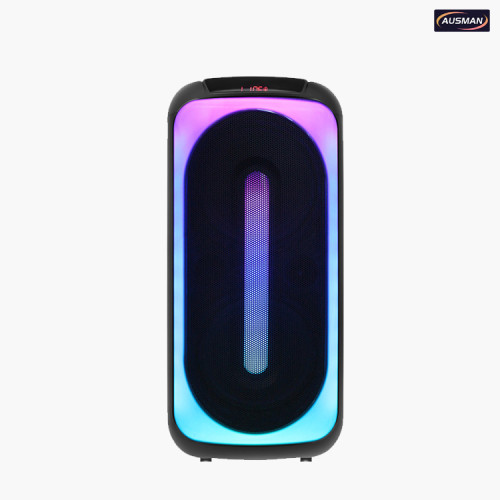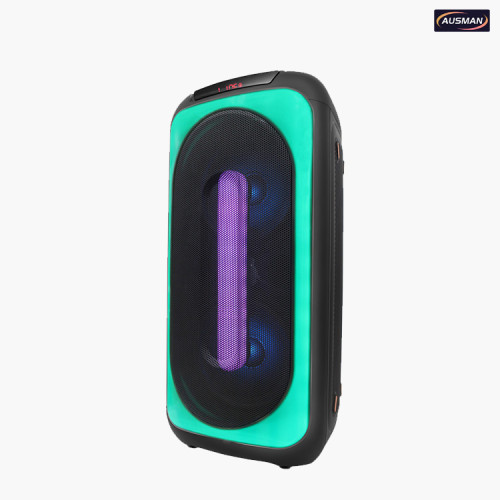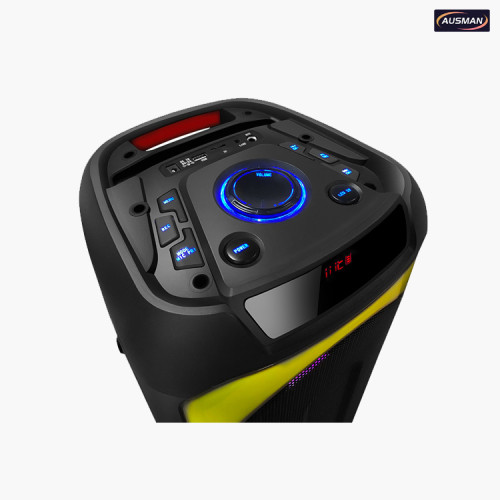 Wholesale Dual 8 inch Outdoor Party Speaker From China
Item specifics
Drive Unit

2*8" Woofers + Tweeter
Battery

7.4V/3600mAh Lithium Battery
Power

100W
Business Type

Wholesale/Custom
Packing

PE bag+Carton
Minimum order quantity

200 sets
Description
Your Leading Supplier For Dual 8" Outdoor Party Speaker In China
The Dual 8" Outdoor Party Speaker AS-0809 is manfactured from the Chinese party speaker manufacturer AUSMAN. It will take your party experience to a new level.
With its excellent sound quality and unique design, AS-0809 will create an unforgettable party atmosphere for you.
Even outdoors, AUMSNA AS-0809 will bring you and your friends a shocking music feast.
2*8"

Woofer

6h

Battery Life

BT

Feature

100W

Power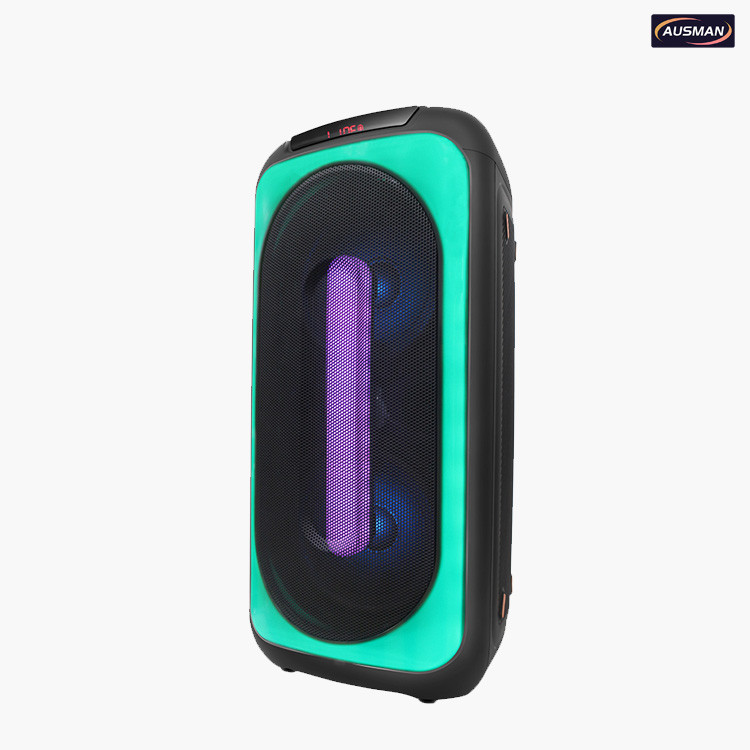 * Unique Style Outdoor Party Speaker-Made in China
AUSMAN AS-0809 is made of strong PP plastic, it can be produced in large scale at low cost.
AUSMAN a outdoor party speaker manufacturer from China, supplying the production, wholesale and customization of AS-0809 to the world.
| | |
| --- | --- |
| | |
| Type | |
| Function | |
| Accessories | Adapter, user manual, remote control, wireless microphone*2(optional) |
| Certificate | FCC/CE/ROHS/REACH ext. |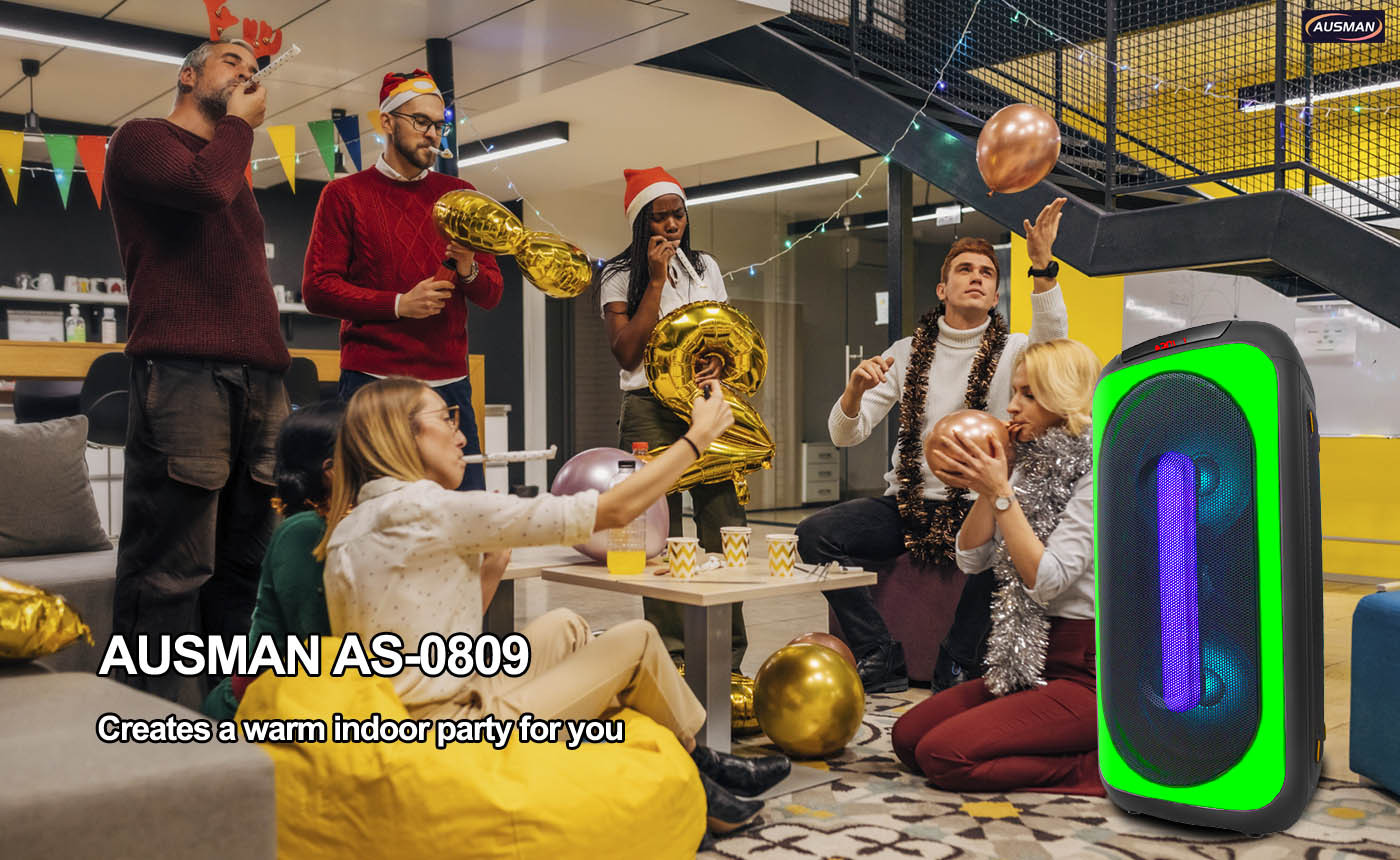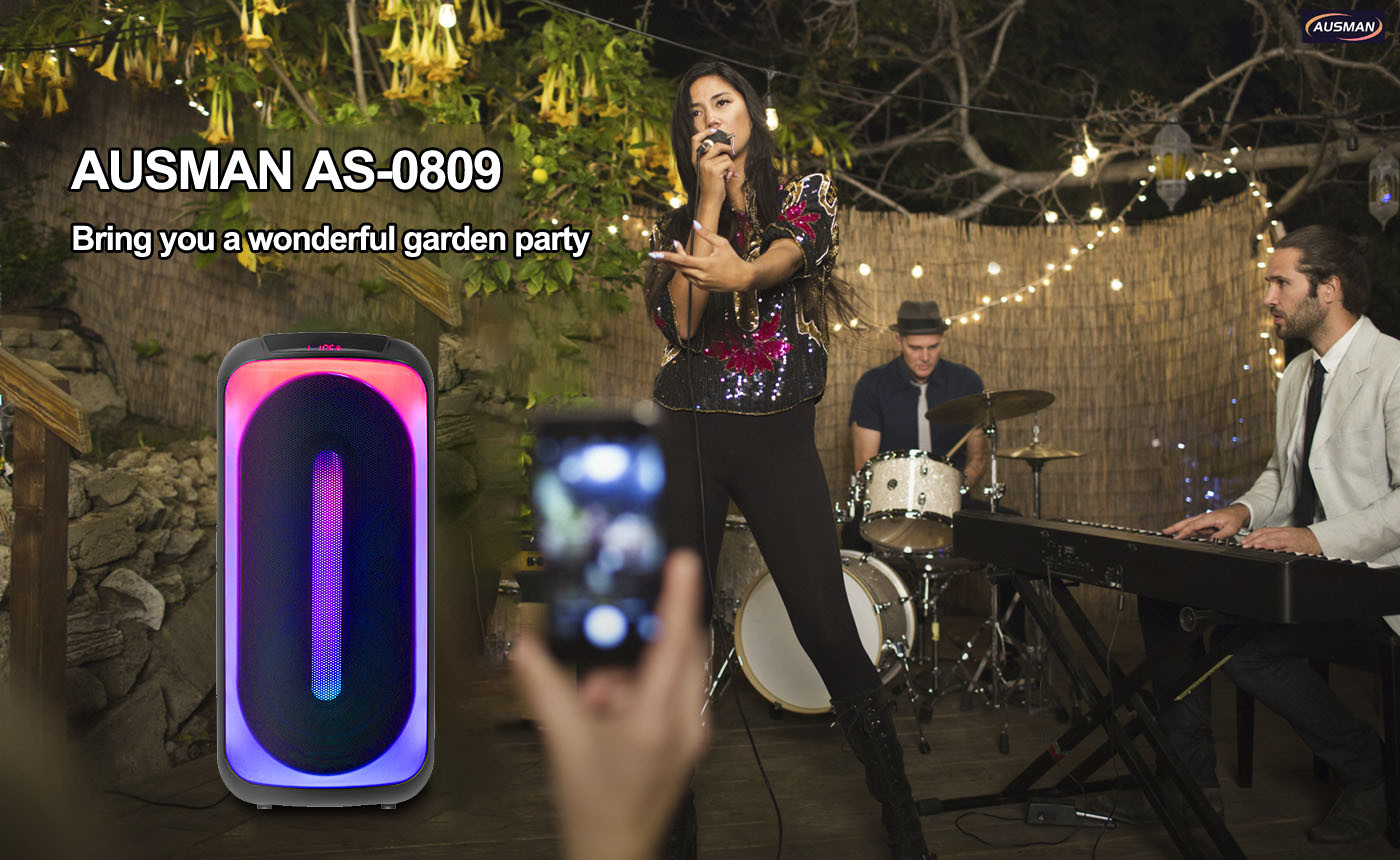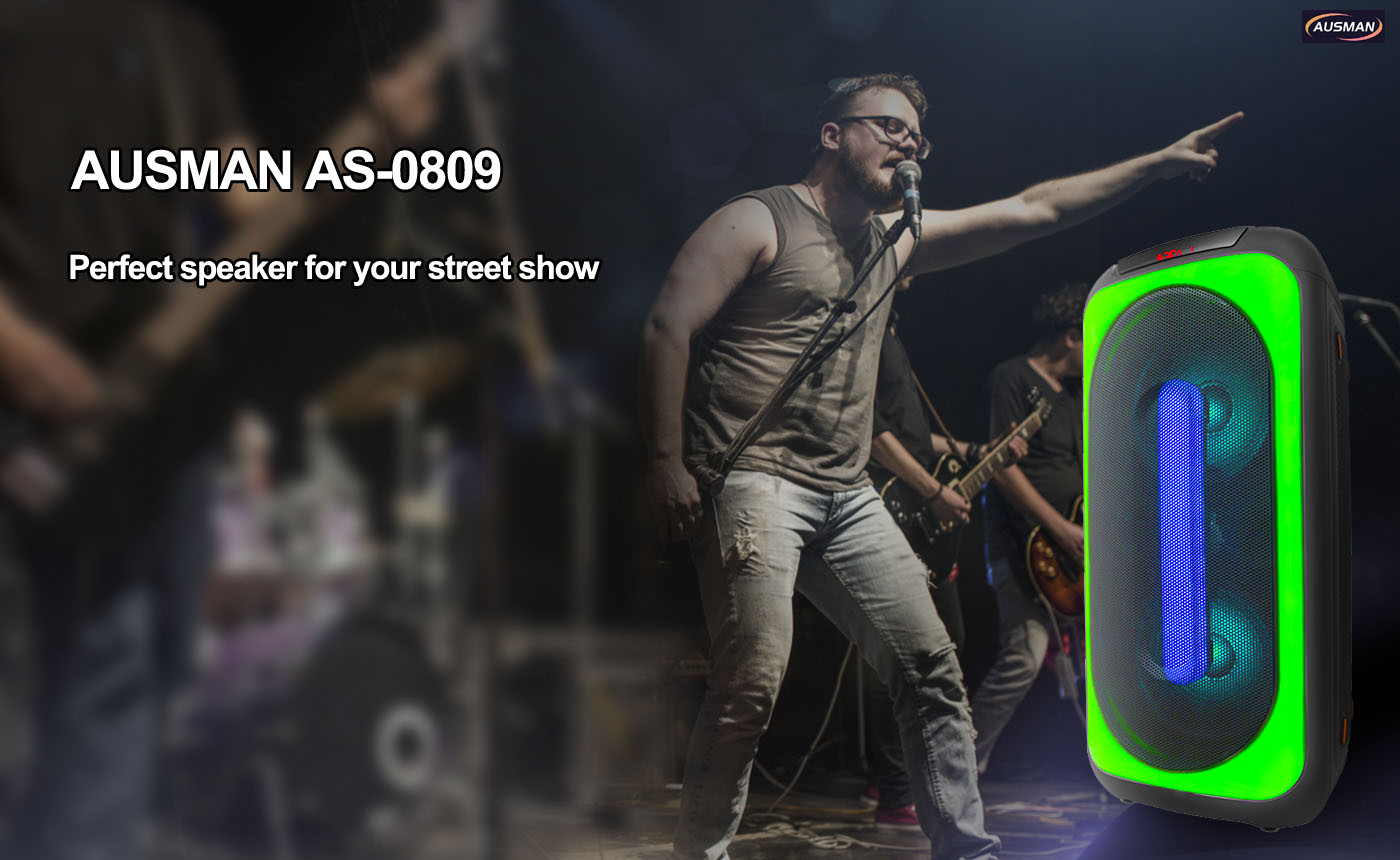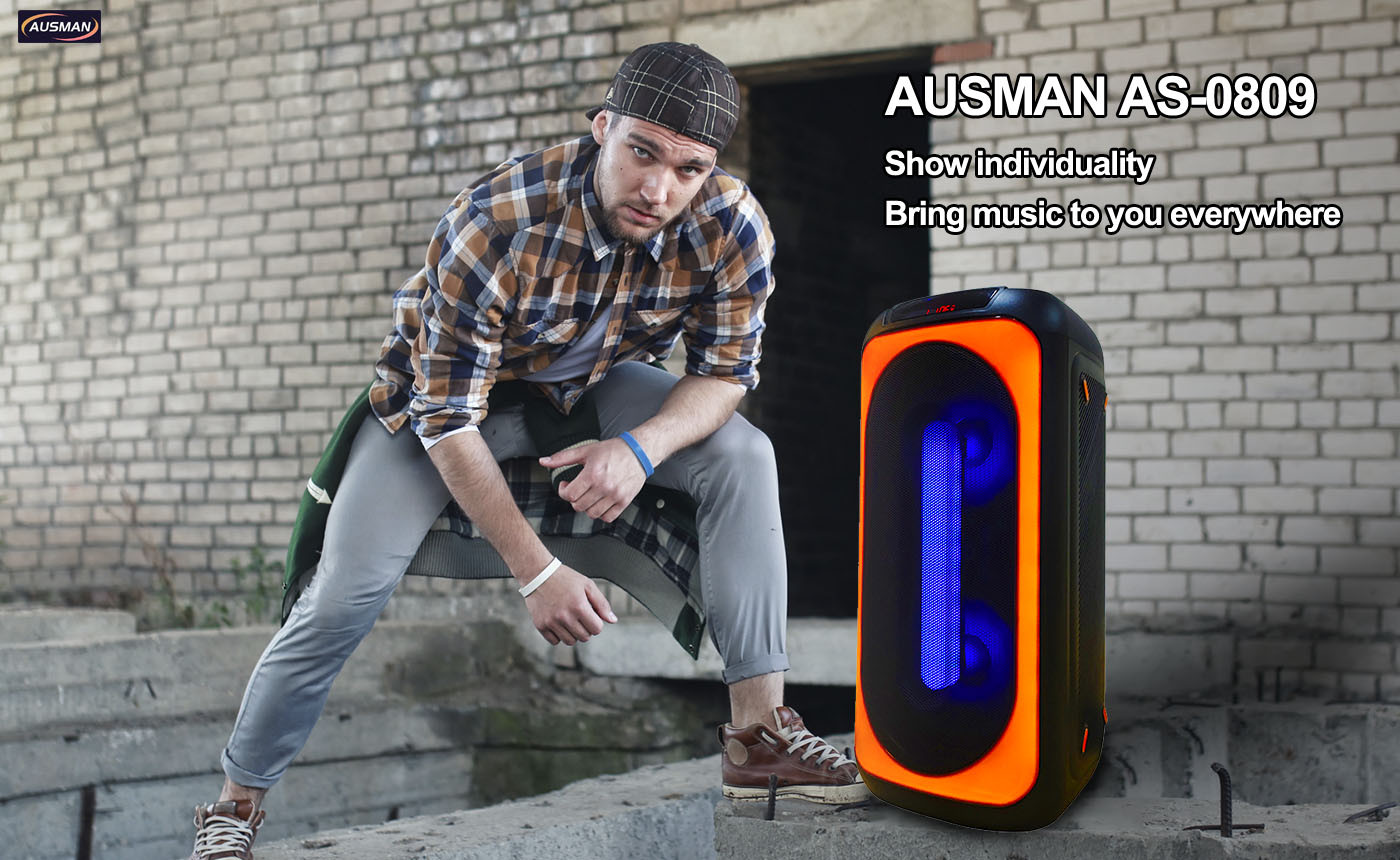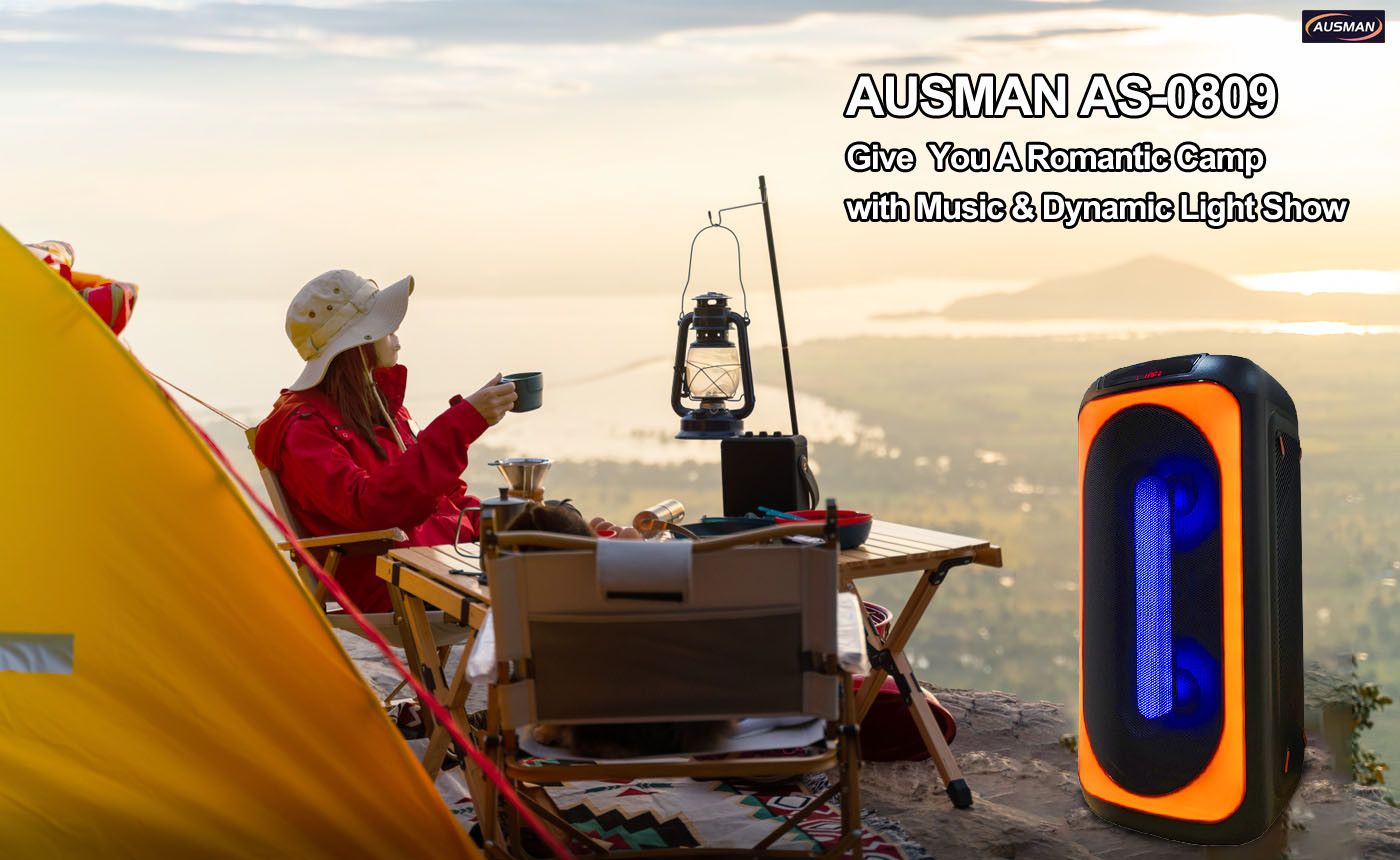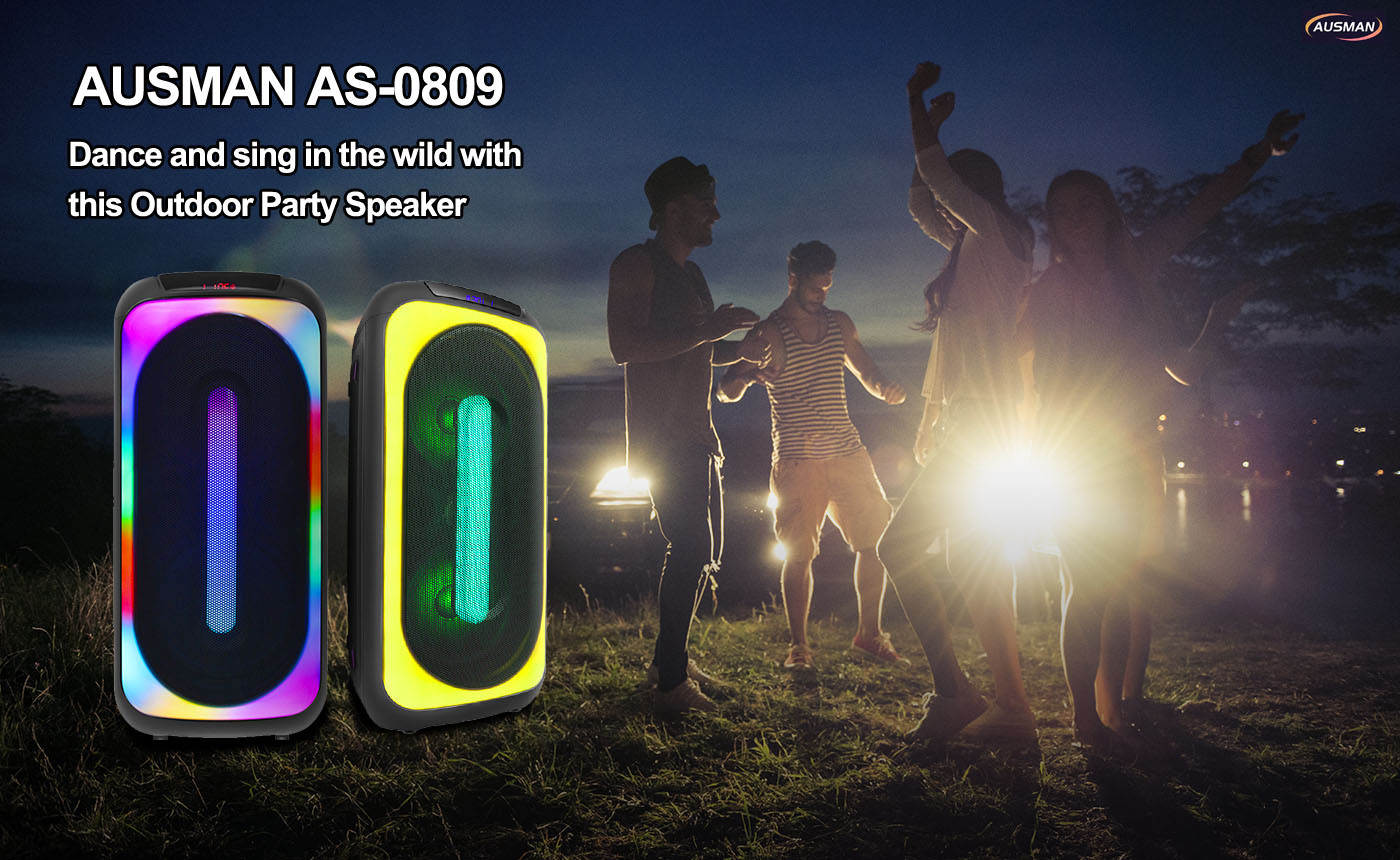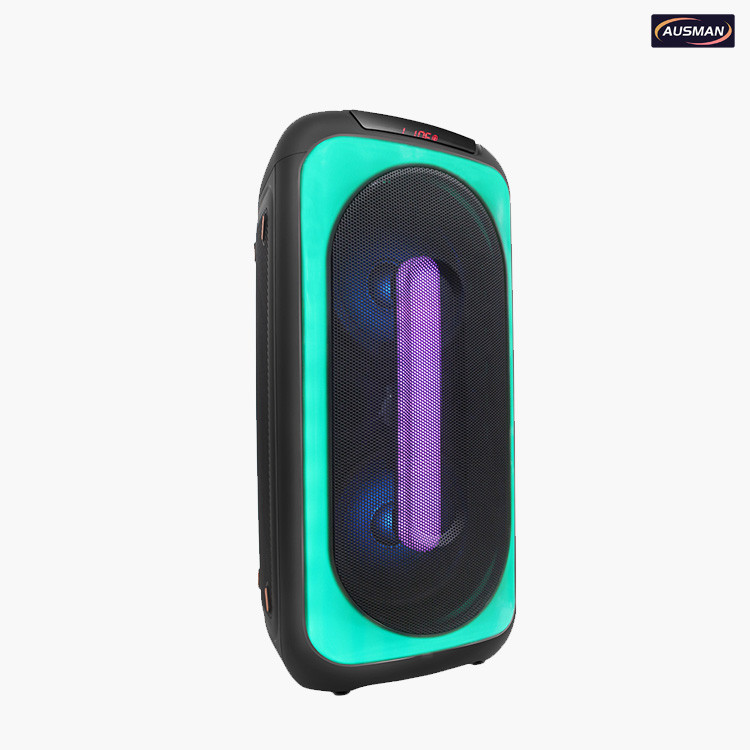 * Dual 8-inch Powered Outdoor Party Speaker
Whether it is intense music or dynamic pop tracks, AUMSNA AS-0809 can handle it with ease.
It is equipped with high-performance tweeters and powerful dual eight-inch woofers to provide you with clear and lifelike sound performance.
* Perfect Match Treble and Bass-Take You into A New Realm of Music
The precision and detail of a tweeter combined with the punch of a woofer
Even outdoors, the Outdoor Party Speaker AS-0809 lets you feel the shock of new music.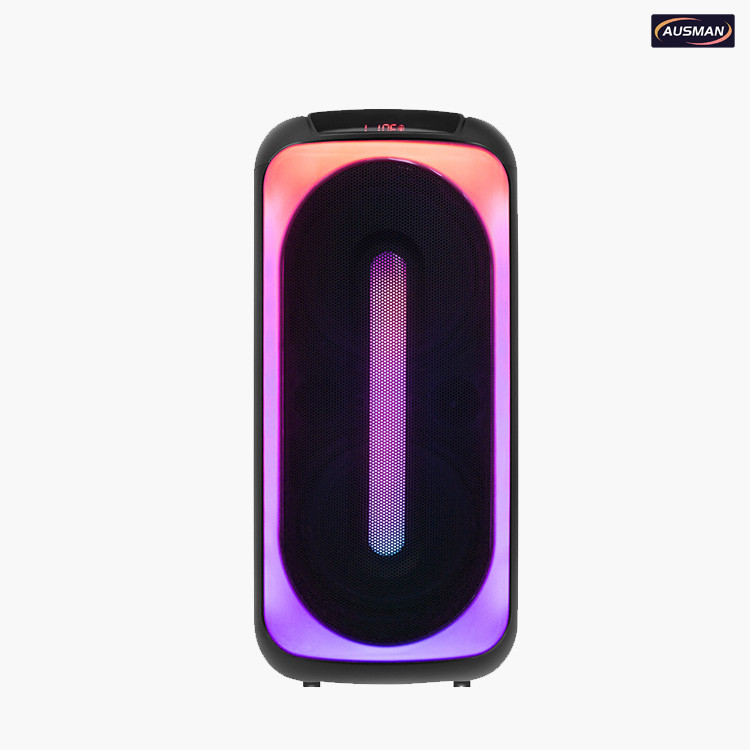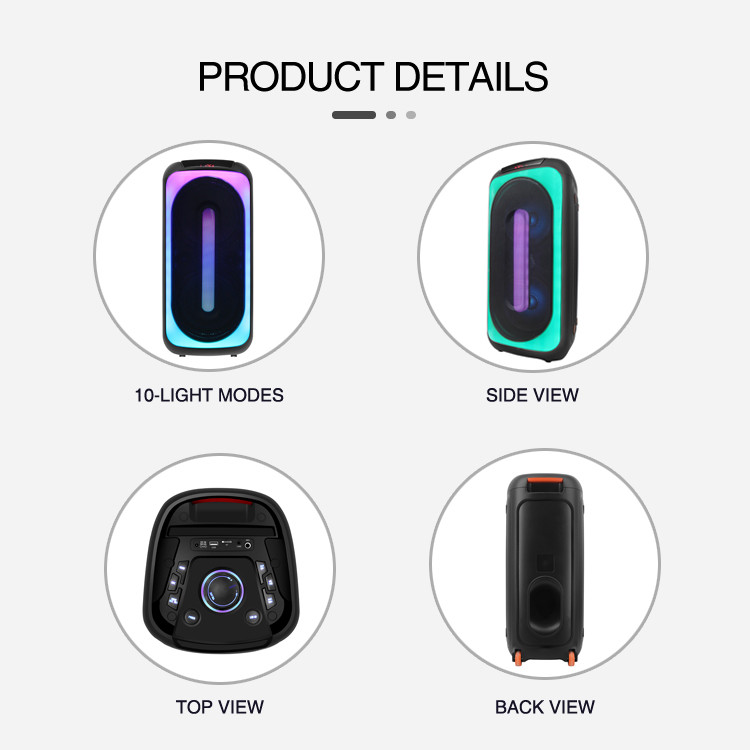 * Easy-operated Outdoor Party Speaker System
AUSMAN AS-0809 is a easy use Speaker System for outdoor party.
It is equipped with easy-to-use control buttons and knobs.
You can easily adjust volume, switch music and control lighting effects.
And all operations can be completed with one finger on the panel.
* Excellent Portability Outdoor Party Speaker AS-0809-Bringing Unlimited Fun
The overall size of this Outdoor Party Speaker is 335*335*625mm, and the weight is less than 10 pounds.
Lightweight case design and easy-to-carry handle allow you to take it anytime, anywhere.
Whether you're heading to the beach, camping, or outdoor BBQ, the AUSMAN AS-0809 is your ideal companion.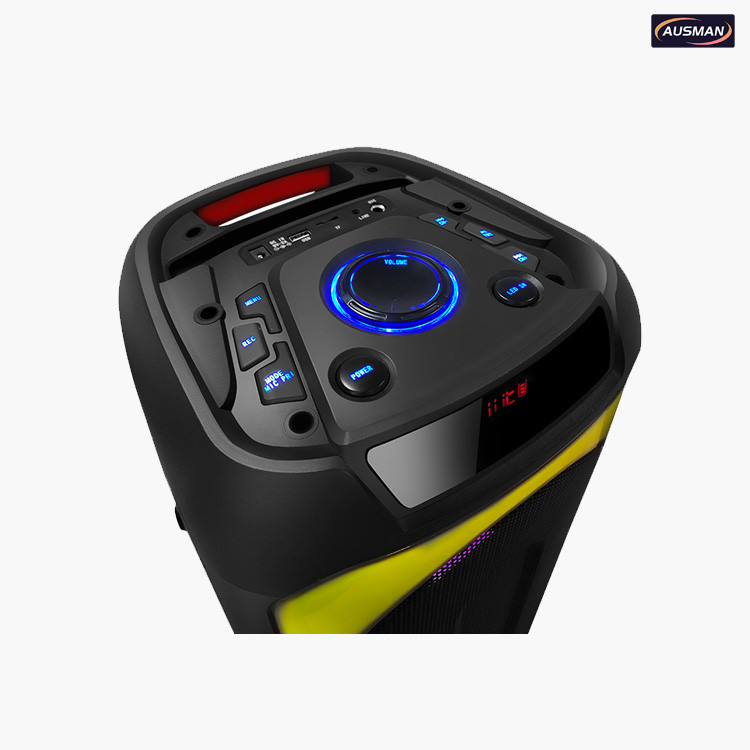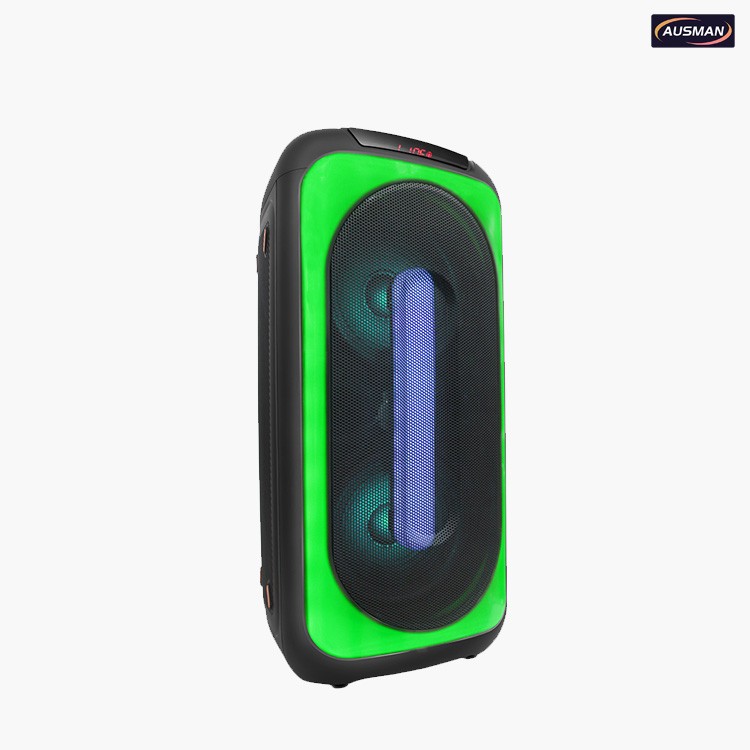 * Outdoor Party Speaker with Built-in Battery
The AS-0809 comes with a built-in rechargeable battery, freeing you from dependence on a power outlet.
After a full charge, it can support 8 hours of continuous play, allowing you to play all day and enjoy music without interruption in outdoors.
* Flexible Connection and Multiple Playback Modes
This outdoor party Bluetooth speaker AS-0809 provides a variety of connection methods so that you can choose the most convenient playback method according to your needs.
With this wireless party speaker AS-0809, you connect a Bluetooth mobile phone to get your streaming music at outdoor.
Of course, you can also plug the audio source into the USB and AUX input interface to achieve speaker playback.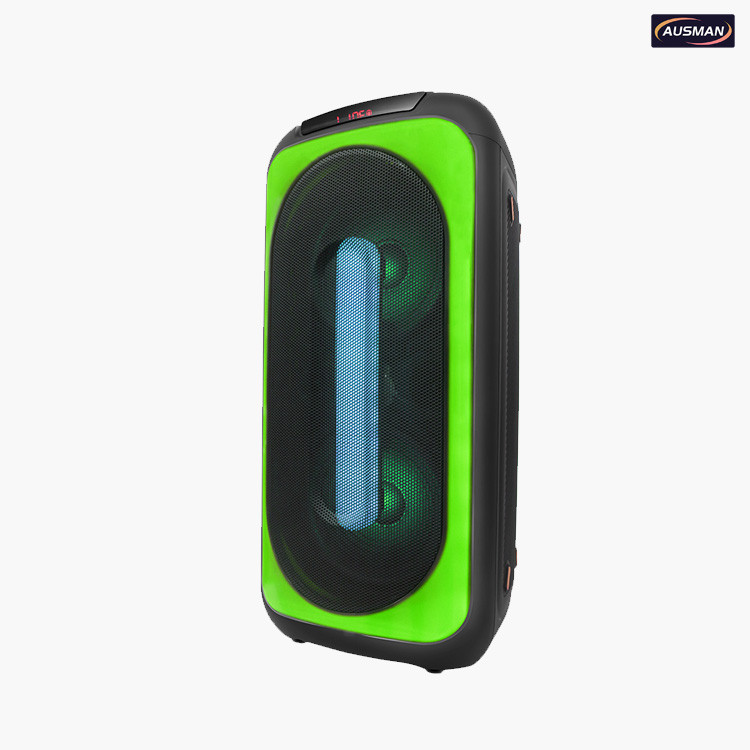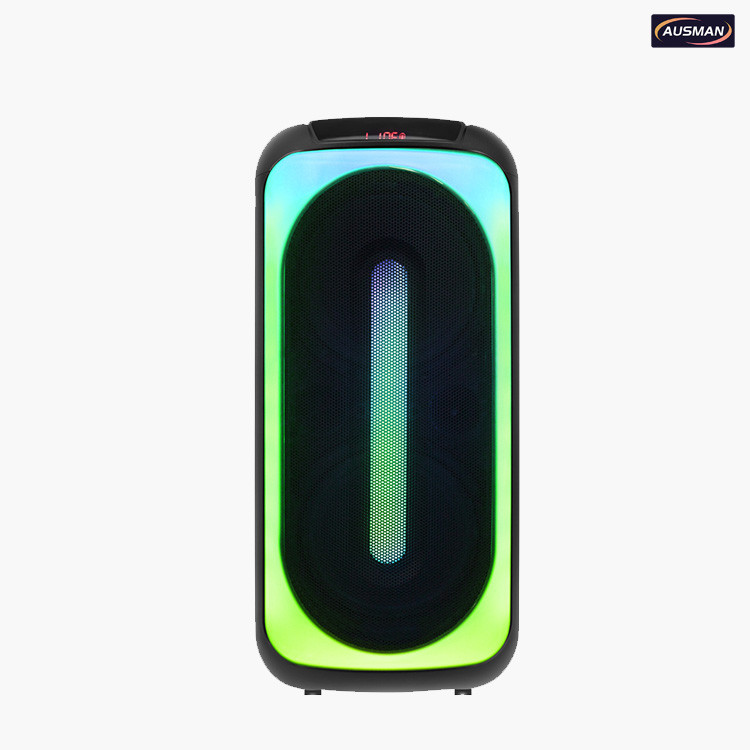 * Built-in Dynamic LED Lighting Effect
Outdoor Party Sound System AS-0809 is equipped built-in dynamic LED lighting effects.
Jumping and changing under the rhythm of the music, it adds a colorful atmosphere to the party.
You can get a wonderful party with 10 light modes for different music.
* Waterproof Outdoor Party Speaker-IPX4 Splash-proof Level
AUSMAN AS-0809 is a party tone designed for events, and its waterproof level IPX4 is easy to deal with outdoor environment.
In this way, AUSMAN AS-0809 can easily cope with the general outdoor environment without increasing the manufacturing cost of the product.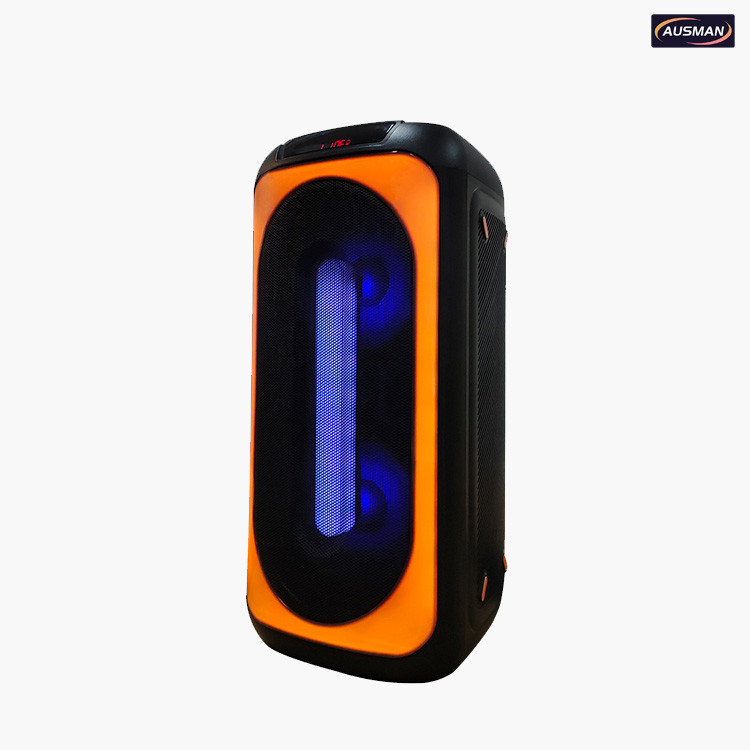 Outdoor Party Speaker Wholesaler from China-AUSMAN

AUSMAN is a party speaker wholesaler and exporter from China with a history of 12 years.
We specialize in the production, manufacture and global export of party speakers.
And we can provide one-stop purchasing services of outdoor party speakers for your brand.
Customize Your Own Brand Outdoor Party Speakers AS-0809

AUSMAN is a party speaker manufacturer and developer from China.
We have more than 10 years of experience in the field of outdoor party speakers.
For AS-0809, we provide three cooperation modes: AUSMAN brand, your brand/OEM and customized production/ODM.
Through the cooperation option, we can manufacture a new, high-quality party speaker for you.
So You can quickly lead your local counterparts and expand your brand influence.
What Is the Best Outdoor Party Speaker?

We think the ideal and best Outdoor Party Speaker should include the following points:
A. Sturdy and durable box shell
B. The size of the speaker should not be too large, and the height should be within 3 feet
C. The weight should not be too heavy, preferably within 15 pounds
D. Strong portable, can be lightly moved outdoors
E. Need to have a variety of audio source connection methods
G. The built-in battery life is more than 6 hours
F. Waterproof above IPX4, etc., to adapt to household activities
There is a difference in each heart's best outdoor party speakers, as people say: a hundred people have a hundred Hamlets.
There is no best outdoor party speaker, but there may be a best Speaker for Outdoor Party for you.
Reply your inquiry in 24 working hours.(our normal working time:6:00~22:00)

Professional AUSMAN team solves the problems for you.

Customized design is available.

Exclusive and unique solution can be provided to our customer by our well-trained and professional engineers and staff.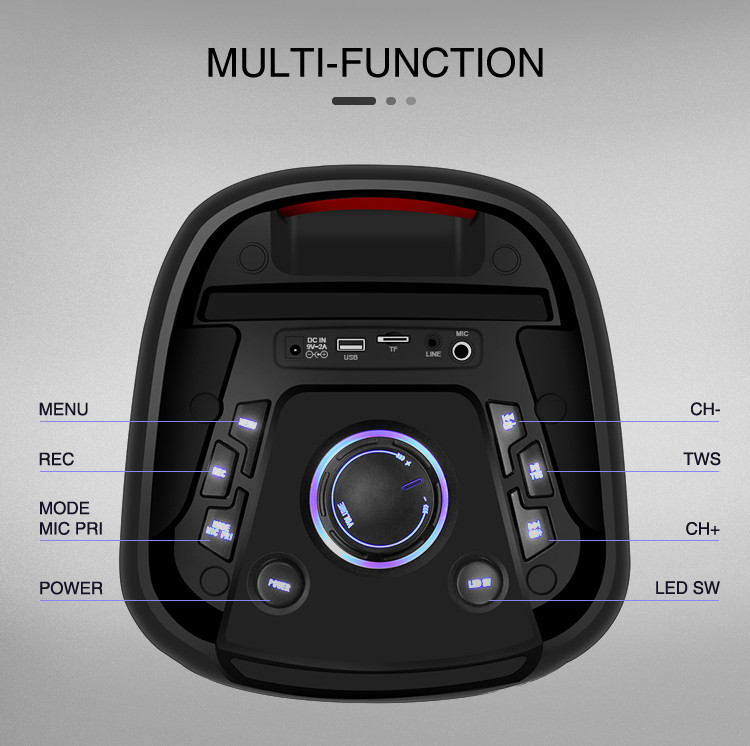 If the above models are not suitable for your workpiece, please contact us to tell us your needs, then can we send you the most satisfactory answer